Is Taylor Kinney Dating After Lady Gaga?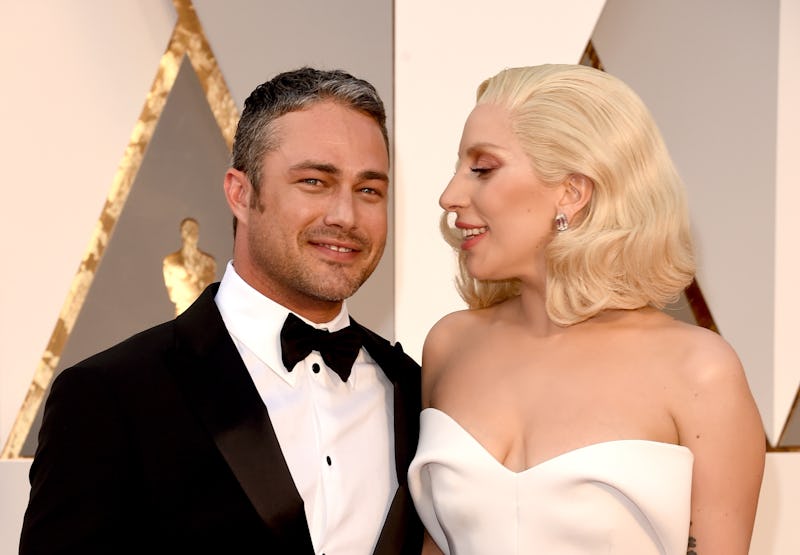 Jason Merritt/Getty Images Entertainment/Getty Images
After five long and lovely years together, Lady Gaga and Taylor Kinney split up last July, and her Little Monsters were heartbroken for their mother monster. But Gaga and the Chicago Fire actor stayed friends,, and she told Howard Stern on his show in October that the two of them were still extremely close and that they still loved one another. "I'm actually very close to Taylor," she told the radio host. "He's been my lover and my friend for a long time." That doesn't mean they were back together, though, as much as fans might want that to be true. Gaga has been herself the subject of dating rumors, but is Taylor Kinney dating anyone after Lady Gaga? There are rumors that he might be, but nothing confirmed. (A rep for Kinney could not be reached at the time of publication.)
Page Six reported back in October that Kinney was dating a woman named Alanna DiGiovanni from Philadelphia who worked in radiology at a hospital. The magazine also said that Kinney and DiGiovanni had traveled together to Austin, Texas for a Taylor Swift show and a Formula One race. (Electic tastes.) Again, this news was unconfirmed so it should be taken with a few shakes of salt.
As for Lady Gaga, she did say in that same Stern interview from October that she wouldn't exactly be thrilled were Kinney to start seeing someone else: "I'm not going to throw a f*cking party!" she said. I mean, that goes for all of us. It's unclear whether or not Gaga is dating anyone else right now, but she's pretty busy as far as her schedule goes, and has been getting ready for a little show at the Super Bowl — and totally killing it when the show happened.