7 Solid Theories About Who The Narrator Is On 'Jane The Virgin'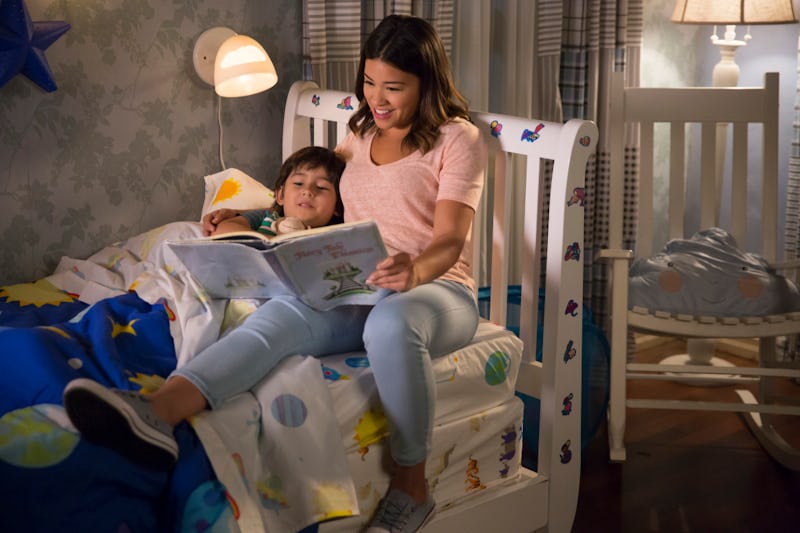 Patrick Wymore/The CW
So much changes so quickly on Jane the Virgin, but one constant element has been the "Latin Lover Narrator." Fans might currently be more concerned about whether Jane will pick Rafael or Michael in the end than anything else, but another major mystery is who is the narrator on Jane the Virgin. They make the show in a major way, but what do we really know about them?
Showrunner Jennie Snyder Urman has noted multiples times that the narrator's identity will be revealed before the end of Jane the Virgin, telling TVLine that this reveal will go down in one of the last two scenes of the entire series. Jane the Virgin will finish with exactly 100 episodes, so there are 15 episodes to go after April 17's "Chapter 85." But over the course of the series, fans have come up with wide-ranging theories on the identity of the narrator.
Anthony Mendez is the real person behind the lovable and charismatic narrator and he's a Latino male. But magical realism is one of the defining characteristics of Jane the Virgin. So when considering all of the options for the narrator, fans — like on this Reddit "megathread" of narrator theories — have expanded their theories to include people who don't match Mendez's gender or ethnicity. And based on the below March 2018 tweet from Snyder Urman herself, that's definitely the way to go when it comes to narrator theories.
As the series winds down, keep an ear out for any clues the narrator drops about his (or her) identity. But until then, here are some of the most interesting theories about the Jane the Virgin narrator.