'Riverdale's New Character Sounds Like A Game-Changer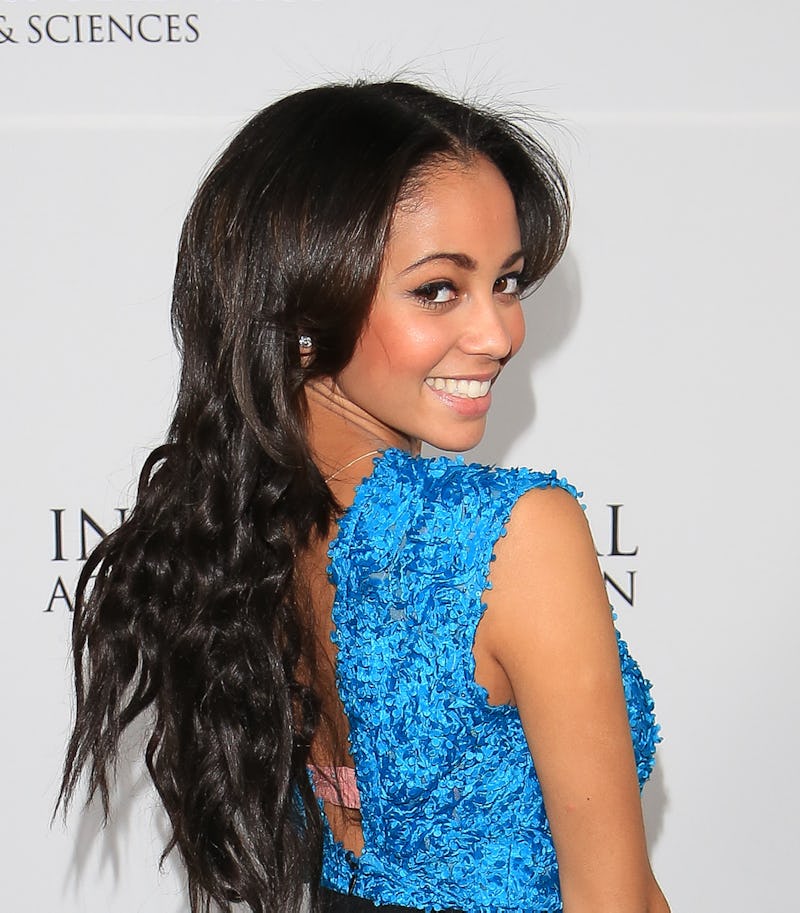 Charles Norfleet/Getty Images Entertainment/Getty Images
Attention Riverdale fans: There's some exciting news about Season 2 coming out of Comic-Con that you need to know ASAP. Among the many exciting announcements made during Riverdale's Comic-Con panel on Saturday was the reveal of Riverdale's newest characters, Toni Topaz. As it turns out, Toni sounds like she's going to be a game-changer for the show in terms of representation, and she's actually going to be shaking up the Riverdale scene in a number of ways when it comes to the plot of Season 2.
Toni is a revelation, if only because she's a character from the Archie comics that we don't know much about — and who could use some updating. Toni's Archie Comics Wiki page isn't too enlightening, with the most intriguing fact being that she's a competitive eater. Luckily, Riverdale fans can heave a sigh of relief because, per the the show's Comic-Con panel, it sounds like Toni is getting modernized in some really great ways.
As Entertainment Tonight reported, Toni will be played by Vanessa Morgan. Not only will it be good for Riverdale to bring another woman of color into the mix, but according to reports straight from the panel, Toni will be a Serpent, and excitingly, she will be bisexual. Apparently, the character's sexuality is strongly hinted at in the Archie comics, but ET confirmed the show will actually explore the topic.
From these early reports, Toni may actually not just be filling an arbitrary diversity quota; she could really change the way Riverdale examines sexuality and race for the better. In the first season, the only LGBTQ character was Kevin Keller (Jughead's asexuality in the comics didn't translate to Riverdale), and unfortunately, Kevin was both defined by his sexuality and rarely included in the plot unless he or his boyfriend, Joaquin, were absolutely necessary.
Bringing Toni into the mix would not only add some much-needed visibility for bisexual characters in television, but it would be Riverdale's opportunity to redeem itself in the way it treats its queer characters. Bisexual characters are also few and far between on TV, so putting one into a world populated by teens who are understanding their own evolving sexuality may open the doors to some really meaningful and progressive storylines for Toni and the entire Riverdale gang. Overall, Toni's inclusion could do wonders for the show.
There are lots of reasons to get excited for Riverdale Season 2, and honestly, Toni Topaz might be one of the biggest one thus far.