Tyler Posey Is Heading Over To The CW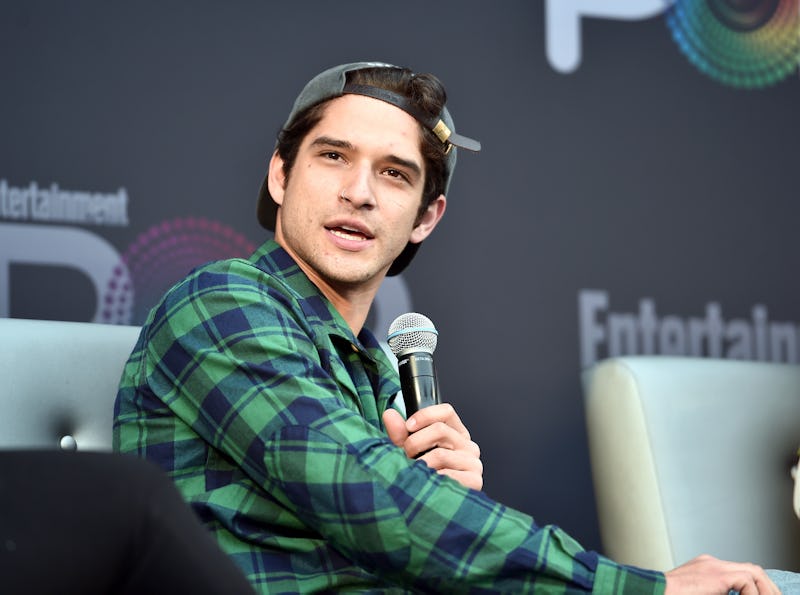 Alberto E. Rodriguez/Getty Images Entertainment/Getty Images
Things are certainly heating up on The CW. It's just been announced that heartthrob Tyler Posey is joining Jane the Virgin as a recurring character in Season 4, according to Deadline. Fans were first introduced to the former child actor back in 2002 when he starred alongside Arnold Schwarzenegger and Jennifer Lopez in Collateral Damage and Maid in Manhattan, respectively. These days, Posey is all grown-up and leading the charge as half-man, half-werewolf Scott McCall in hit show Teen Wolf. Oh yeah, it's as dreamy as it sounds. Lots of bare-chested shots, and hot and steamy fight scenes fitting for the MTV audience. And Posey could be getting hot and steamy on Jane the Virgin too, as it's rumored that Posey's character could possibly be Jane's first love.
I'm so hoping that Posey's entrance means that another love triangle is in the works. After the major plot twist and death of Michael, I feel like Jane the Virgin fans need this win. The narration in "Chapter Fifty-Nine," which aired March 27, totally hinted at the series' plans to throw it back a bit to introduce another ex-boyfriend, saying: "Jane has been passionately in love with exactly three men in her life. The first was… actually, I'm not ready to introduce him yet. We'll get there." I could be jumping the gun with this, but Posey looks like the moody and mysterious type, which we all know is right up Jane's alley.
And apparently right up the star Gina Rodriguez's, too. The actor showed her excitement to having Posey join the cast in a tweet on April 5. Rodriguez teased the news in an earlier post, letting fans know that the series had some good news coming. And oh, this is good news indeed.
Before heading over to The CW, Posey wrapped up his sixth and final season helming the Teen Wolf cast. And making the switch couldn't have come at a better time for the young actor. Posey will make his first appearance on Jane the Virgin in the Season 3 finale, and will become a frequent face in the fourth.
Whoever Posey ends up being on the show, antagonist or otherwise, I'll just be happy knowing that we'll get to see his handsome face on the small screen for a while. My only request is that he rocks a five o'clock shadow and goes shirtless at least once per episode.
You'll thank me later.