You'll Want To Know About This Drake Collaborator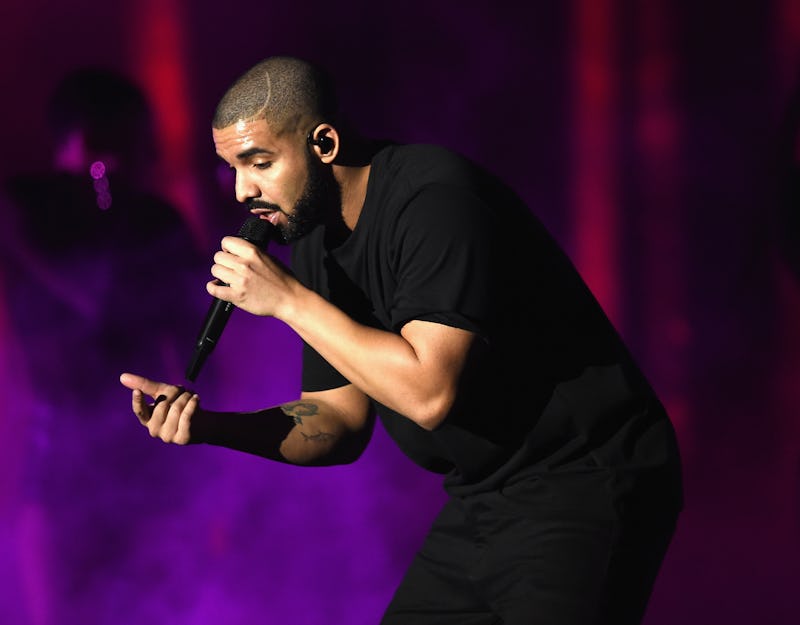 Kevin Winter/Getty Images Entertainment/Getty Images
As if More Life wasn't enough, Drake has blessed us with yet another song that could very well become the precursor to all of our summertime soundtracks. If the sound of his latest collaboration feels a bit familiar, it may be because "Come Closer" isn't the first time we've heard Drake and WizKid on a song together. Now, you may be wondering, who exactly is WizKid? And if you're anything like me, you'll be shocked to learn that he's actually been around for quite some time.
I'm sure that there are some of you who may even recognize him as the Nigerian singer and songwriter who first achieved international recognition when he teamed up with Drizzy on the mega-hit, "One Dance" from the rapper's Views album back in 2016. But did you know that long before breaking onto the charts in the United States, WizKid's afro-beat movement was already kinda a big deal throughout his country and other parts of the world?
As a matter of fact, Wiz was named one of "The 15 Young African Creatives Rebranding Africa" by Forbes in 2015, with his song "Ojuelegba" garnering huge attention from Alicia Keys and Kylie Jenner. Newsweek once described him as Nigeria's alternative to Justin Bieber.
In addition to Drake, he's also worked alongside the likes of Akon and Chris Brown, while managing to snag both a BET and MTV Award for his international accomplishments. And prior to his emergence into the U.S. market, he once inked a yearlong endorsement deal with Pepsi in 2012.
Brown also appears to be a huge fan of the entertainer, sharing a painting of him on Instagram following their stint on tour together. The "Look At Me Now" singer also shared several social media photos of the two hanging out while working on their collaborative efforts.
Said to be one of the fastest growing artists in Nigeria, WizKid's music career began when he was merely 11 years old, singing at a local church in Lagos. And now the tender age of 26, the young superstar may become one of the biggest acts to ever come out of Africa.
It appears that WizKid is definitely one to watch as his star continues to rise in the U.S. In the meantime, however, I'll be gearing up to dance all summer to "Come Closer," because it certainly sounds like another bonafide hit.