Here's Who Performed With Chance The Rapper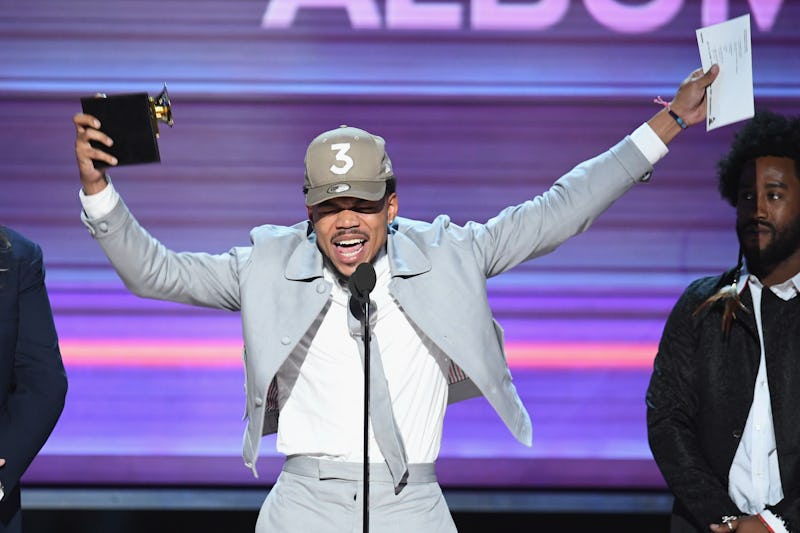 Kevin Winter/Getty Images Entertainment/Getty Images
Chance The Rapper had a huge collection of performers join him onstage during his Grammys performance, including an entire choir. Chance's Grammy guests helped bring the house down, but who were they. Chance performed a medley of songs from his breakout Grammy-winning album Coloring Book, which earlier that night beat out superstar Drake and Chance's idol Kanye West for Best Rap Album.
During his performance, Chance was joined onstage by a cavalcade of collaborators to bring his album to life in front of a set that started small and intimate and exploded into a much larger celebration. The performance started off with Chance performing "How Great" alongside his frequent collaborator Francis And The Stars, with backing vocals from Chance's cousin Nicole.
As the set expanded to include songs "All We Got", "Blessings", and "No Problem", Chance was joined by gospel musicians Kirk Franklin and Tamela Mann. In a night full of memorable large-scale performances, Chance took his time to celebrate community. While other artists took to the stage alone, Chance brought up as many people as he could in celebration of how far one kid from Chicago can go without selling a single album.
Check out Chance's performance for yourself, above.