Why You'll Know This 'Homecoming' Star *Very* Soon, Even If You Don't Watch The Show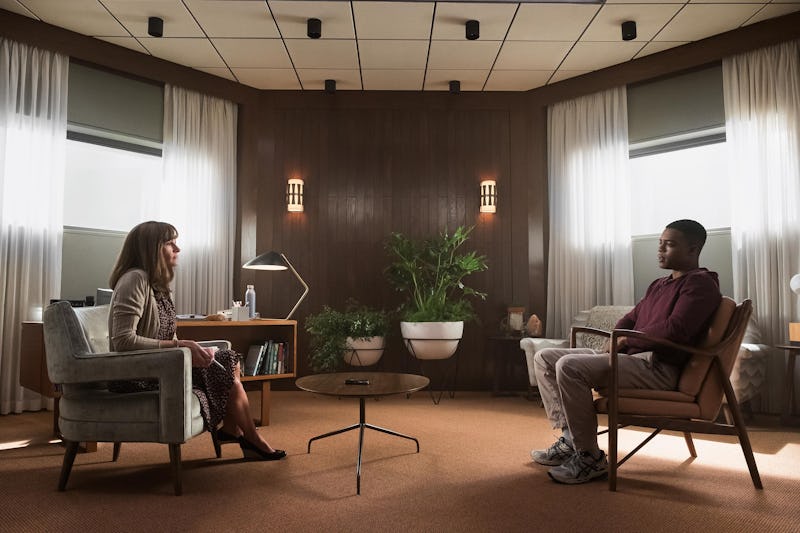 Amazon Studios
Amazon's newest series is making headlines because of its high-profile star: it marks Oscar winner and Pretty Woman™ Julia Roberts' first series regular role on television. But she's not the only member of the Homecoming cast. Opposite her character of Heidi is Walter Cruz, played by Stephan James, and though you may not recognize him just yet, he's poised to break big soon.
In Homecoming, he portrays a young soldier who, upon returning from serving overseas, signs up for an experimental treatment supposedly devoted to helping veterans reintegrate to civilian life. (Of course, this being a show from the creator of Mr. Robot, there's bound to be more to the story.)
A 24-year-old Canadian actor, James got his start on-screen at a young age. He appeared in a variety of Canadian TV shows including Degrassi: The Next Generation (on which he recurred throughout Seasons 10 and 11) and The L.A. Complex (which aired in the U.S. on The CW). His first notable film role came in 2014, in Ava DuVernay's Oscar-nominated Martin Luther King, Jr. biopic Selma. He played the supporting role of real-life civil rights leader — and future Georgia Representative — John Lewis.
Of course, Selma went on to become one of the most acclaimed films of that year, but James' biggest break came a couple of years later, when he was cast to play the starring role in Race. The 2016 biopic told the life story of Olympic athlete Jesse Owens, who won a record-breaking four gold medals in track-and-field at the 1936 Berlin Games. Portraying Owens got James the best reviews of his career to date, and earned him the Best Actor prize at the Canadian Screen Awards that year.
From there, James transitioned into his first starring role on an American television show, playing a DOJ lawyer defending a cop involved in a shooting on the FOX miniseries Shots Fired. But this month will mark James' true breakout. Not only will he be appearing in Homecoming, but he will simultaneously be starring in the highly-anticipated drama If Beale Street Could Talk, director Barry Jenkin's follow-up to his Best Picture-winning Moonlight, adapted from a novel by James Baldwin (I Am Not Your Negro). The film also stars newcomer Kiki Layne, three-time Emmy winner Regina King (American Crime), Brian Tyree Henry (Atlanta), Finn Wittrock (American Horror Story), Pedro Pascal (Game Of Thrones), Dave Franco (The Disaster Artist), and Diego Luna (Rogue One). Suffice it to say, he's in good company.
Coming from a prestigious filmmaker with an established history at the Academy Awards, Beale Street is garnering a lot of Oscar chatter, which is sure to raise James' profile — even if he can't crack into a competitive Best Actor lineup that this year includes Bradley Cooper, Christian Bale, Ryan Gosling, and other heavyweights. And he'll be able to keep that momentum with his next feature film, 17 Bridges, an action flick starring and produced by Black Panther star Chadwick Boseman, also featuring such familiar names as J.K. Simmons (Whiplash), Sienna Miller (American Sniper), and Taylor Kitsch (Friday Night Lights).
So, learn Stephan James' name now, because you'll probably be saying it a lot over the next few years.
This article was originally published on