Who Was Charged In Kim's Paris Robbery?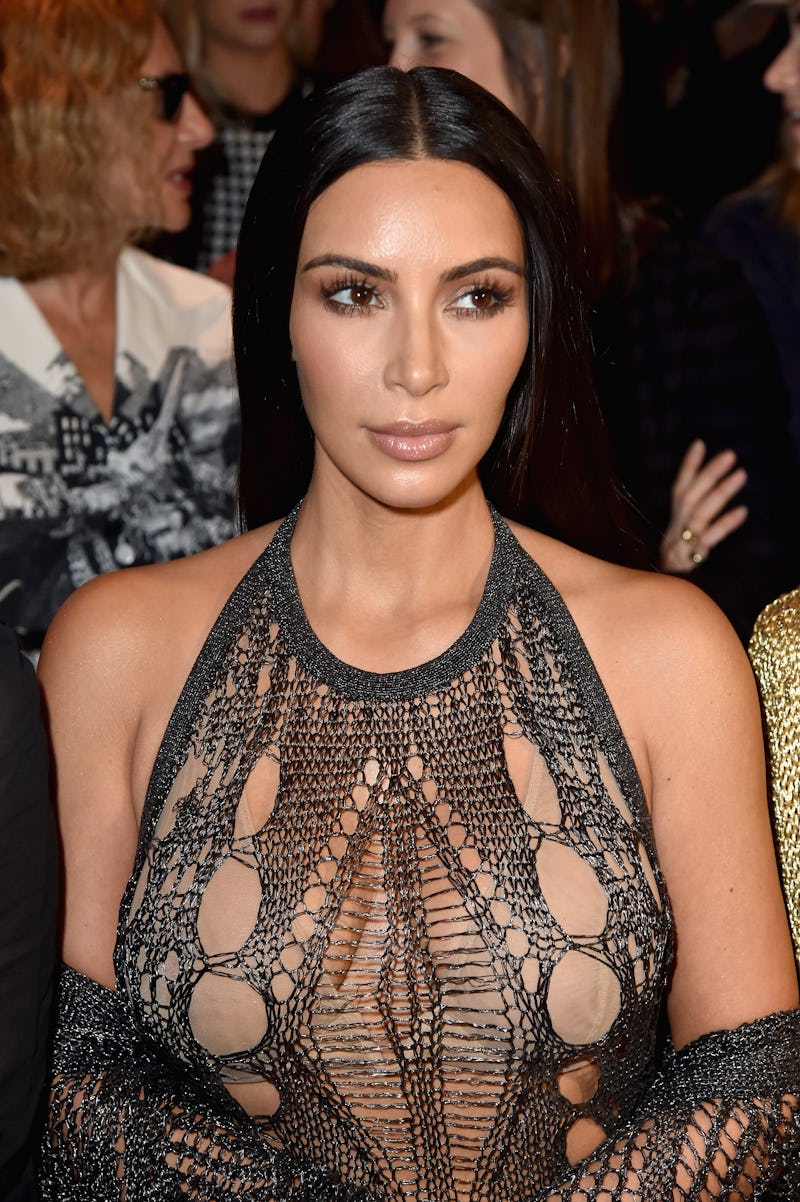 Pascal Le Segretain/Getty Images Entertainment/Getty Images
As more details emerge about Kim Kardashian's traumatizing robbery in Paris last October, she can get a bit of relief today knowing that of the 17 suspects arrested in regards to the case, three, as E! reports, or four, as TMZ reports, have been officially charged. The 17 suspects were arrested Monday, Jan. 9 and, according to French network TF1/LCl via People magazine, some have admitted their involvement in the heist.
According to E!, a 63-year-old man named Yunice A. faces charges of allegedly "committing a robbery with a gun, abduction or sequestration and association with criminals;" 64-year-old Marceau B. is charged with alleged "concealment in a organized gang and association of criminals;" and a 45-year-old, Florus H., was charged with alleged "complicity in a robbery with a gun, complicity in abduction and sequestration and association with criminals."
Among the 17 suspects, six are allegedly linked directly to the robbery, according to TF1/LCI (via People), which took place in the reality TV star's room at the No Address Hotel on Oct. 3, 2016. The mother of two was allegedly held at gunpoint by masked men and robbed of millions of dollars worth of jewelry.
People magazine reports the masked men disguised themselves as police officers and forced themselves into her suite while another assailant waited in the car close to the hotel. Five of the alleged robbers range in age from 54 to 72-years-old. The sixth man is allegedly the son of one of the other suspects and served as an accomplice, according to Us Weekly. E! News reports that the alleged ring leader of the operation is also the oldest suspect.
With all of these arrests and charges, Kardashian is inching closer and closer to receiving the justice she so rightfully deserves.