Jane Tweddle-Taylor Was Loved By Her School Community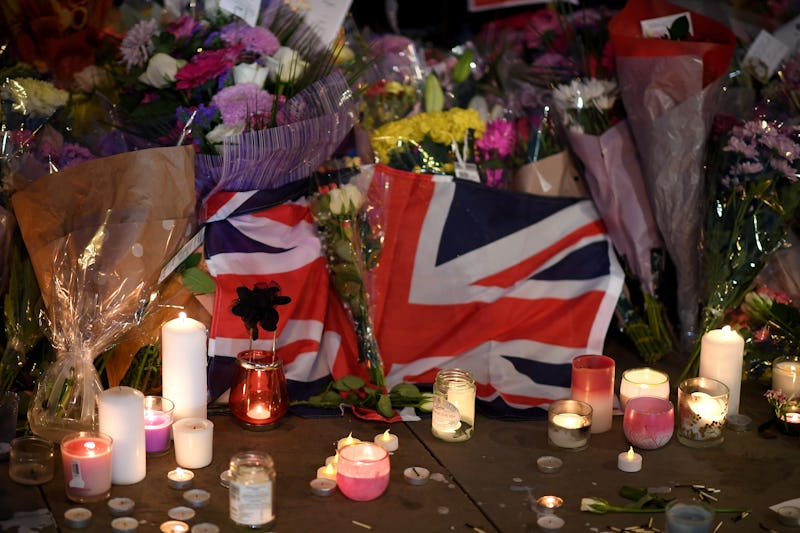 Jeff J Mitchell/Getty Images News/Getty Images
As memorials for the 22 victims of the suicide bombing at Ariana Grande's Monday concert in Manchester, England continue, the names of some of the victims continue to be released. On Wednesday, authorities confirmed that 51-year-old mother of three Jane Tweddle-Taylor died in the Manchester terror attack. The school receptionist is being mourned by not only family members, but students, parents, and administrators.
Tweddle-Taylor was a receptionist at the South Shore Academy School in Blackwell, England. The school's principal released a statement memorializing Tweddle-Taylor on Wednesday.
Jane was a truly wonderful friend and colleague to all of us at South Shore Academy. As our receptionist, she was in many ways, the public face of the school and she represented us amazingly in this role. We have received numerous messages of condolences from parents, students, community members and colleagues across Blackpool for which we are very grateful. All of them say the same things about our lovely Jane.... bubbly, kind, welcoming, funny, generous..... the list goes on. Our thoughts are also with her family at this dreadful time and in particular her three daughters. In our school family and theirs ...... she is irreplaceable, much loved and will never be forgotten.
Tweddle-Taylor had dinner with a close friend on Monday evening before heading to the concert venue to share a snack and pick up the friend's daughter, who was attending the concert. As she waited by the venue's exit, the bomb exploded. Her friend and her friend's daughter survived.
Tweddle-Taylor's husband, Mark Taylor, was away on business at the time of the incident, and found out about his wife's missing person status from their daughter.
"Jane was obviously a lovely lady and a very good mother to three daughters, liked by everybody," Taylor said in a radio interview with Radio Lancashire. "She was full of life, very energetic with the children, and going to functions and all sorts of different things."
Multiple students and visitors to the South Shore Academy School have posted their condolences and memories of Tweddle-Taylor on Facebook, describing her as "a lovely lady" who "always showed the greatest kindness."