Justine Damond Was Shot & Killed By A Police Officer After Calling 911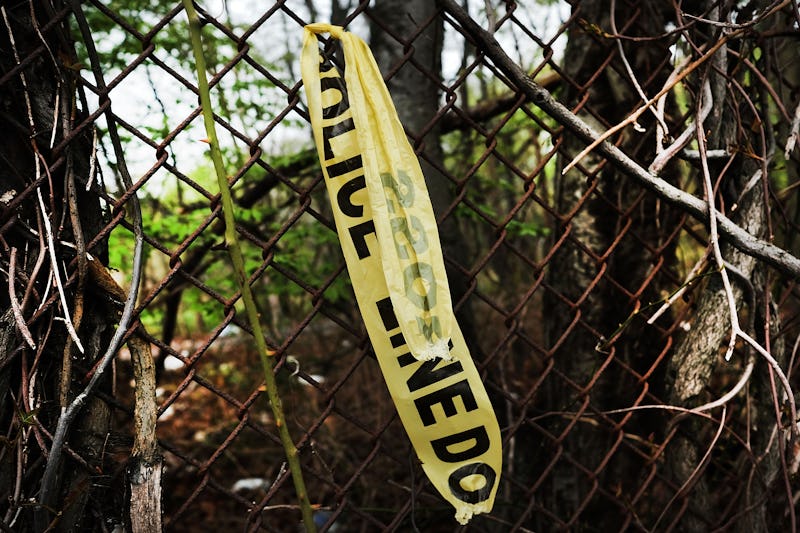 Spencer Platt/Getty Images News/Getty Images
On Saturday night, Justine Damond reportedly contacted the police to report a possible assault in the alley by the residence she occupied with her fiance in a Minneapolis neighborhood. The tragic report of her death breathed more life into the frequent criticism against police officers and the use of force against unarmed people. So far, investigators have not given any kind of information as to why Damond was allegedly shot by a police officer. But her death has generated curiosity about who Justine Damond was.
The Minneapolis Police Department was unable to comment on the investigation. Bustle has reached out to the Minnesota Bureau of Criminal Apprehension, which is investigating the incident.
According to The Star Tribune, Damond was a 40-year-old woman from Sydney, Australia. She was engaged to be married to her American fiance, Don Damond, who lived in Washburn, Minnesota. Their wedding was set for August, but Damond used her fiance's last name anyway. Her maidenname was Ruszczyk. According to The New York Daily News, Damond met her fiance at a seminar conducted by the neurologist Dr. Joe Dispenza.
Friends and family described Damond as a loving, helpful, and kind person. Damond had devoted her life to helping and healing others at both personal and professional levels. To commemorate Damond's life, attendees from Minneapolis' chapter of the Women March's gathered on Sunday. Damond was described as "a beautiful light. She was a healer, she was loved," according to one attendee of the vigil.
According to Damond's LinkedIn profile, her professional background tied into her personal aspirations. She described herself as a "speaker, coach, and consultant" on the subjects of neuroscience and meditation for people and organizations. She was enthusiastic about encouraging initiatives on business development on the front of neuroscience.
Damond was inspired by advancement in the field of neuroscience and sought to apply neuroscientific findings into everyday life. "I believe that nothing is more important than for every individual, and every organization as a collective, to gain a deep and practical understanding of how their brain works, and how this new mastery of the mind can transform individuals, the collective and the culture of a company," Damond wrote.
Damond's death has rattled locals in Minneapolis. Mayor Betsy Hodges shared her thoughts and condolences on her tragic death. "I am heartsick and deeply disturbed by the fatal officer-involved shooting that happened last night," Hodges stated.
The mayor urged the Bureau of Criminal Apprehension to provide any and all information on the shooting in order to under what had taken place on Saturday night. According to the BCA, body-cams were reportedly off that day. "I want to know more," Hodges said, "I call on the BCA to share as much information with all of us as quickly as they can."