Kirsty Boden Died Trying To Help Others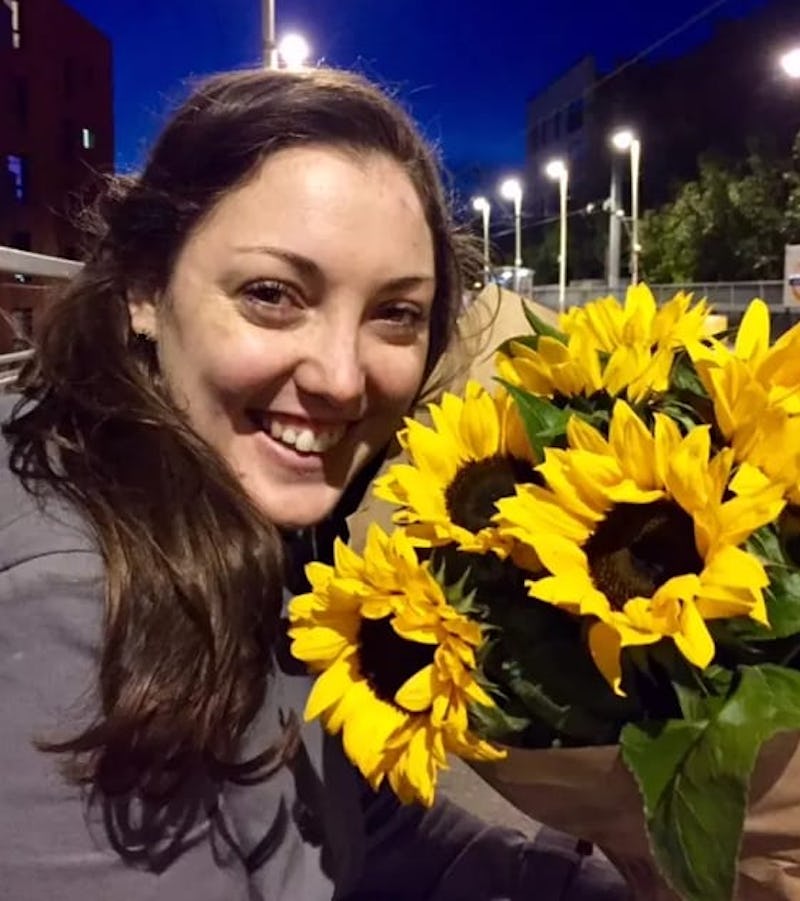 Metropolitan Police
An "outgoing, kind, and generous" nurse who worked at a hospital in London was confirmed as the third victim of Saturday night's devastating terrorist attack. Australian Kirsty Boden died in the London Bridge attack after running to the bridge to help others, her family said in a statement.
Boden, 28, moved to London in 2013 from Loxton, South Australia, according to The Guardian. Buzzfeed News reported she worked as a staff nurse in recovery theater at Guy's Hospital in London, which treated nine patients from the attack. In a press release from the hospital, Boden was described by her colleagues as, "'one-in-a-million,'" and as someone who "always went the extra mile for the patients in her care."
Three men reportedly affiliated with ISIS drove a rented van into a crowd of pedestrians on the bridge before attacking people with knives at Borough Market. In total, seven people were killed and, as of Tuesday, 32 remained hospitalized, with 15 of those individuals in critical condition.
Instead of running away from danger, Boden faced it head on to assist those in need. "As she ran towards danger, in an effort to help people on the bridge, Kirsty sadly lost her life," her family said in their statement, adding, "We are so proud of Kirsty's brave actions which demonstrate how selfless, caring and heroic she was, not only on that night, but throughout all of her life."
An avid travel enthusiast, Boden wrote a travel blog called "The Time-Poor Traveller," which included travel guides for destinations across Europe. She described herself as "just your average dreamer, with a full time job and a constant longing to go where I haven't been." She wrote about places like the cities of Sofia and Plovdiv in Bulgaria, Bremen and Nuremberg in Germany, and the village of Elterwater in England.
Boden's most recent blog post, "Mastering the Mini-Break," was published just a week ago. She offered tips on how to take a "two or three-day jaunt to an inspiring destination," whether that was booking restaurants and tickets in advance or watching films of recently visited places to "keep up that post-holiday glow."
She had dreams of traveling to far-off destinations like the Mirsky Castle Complex in Belarus, thermal baths in a cave in Hungary, and dining spots in Bucharest, the capital of Romania, according to her travel wish list on Pinterest.
Jane Garrand, Boden's former teacher, told 9News, an Australian news station, that Boden was, "a beautiful girl inside and out. Very friendly, caring, always with a smile on her face."
"She'd help anyone out," added Aiden Lipacis, a friend from school, in an interview with The Australian. "She was a brilliant kid."
Boden was one of four Australians affected by Saturday night's attack, according to The Guardian. Candice Hedge and Andrew Morrison were injured, but survived. Sara Zelenak, 21, of Brisbane remains missing.
On her blog, Boden wrote, "I recognise that I might not go everywhere but I should definitely go everywhere I can, and so should you! At the risk of sounding cliché, life is short and we should all use the time we have wisely."
In the wake of her death, those words couldn't ring truer.