ISIS Says It's Behind London Bridge Terror Attack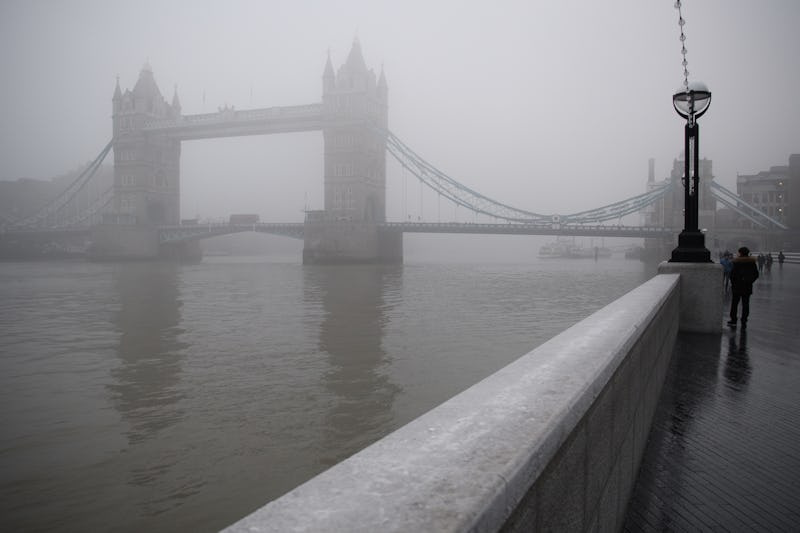 Leon Neal/Getty Images News/Getty Images
According to the SITE intelligence group, ISIS claimed responsibility for the London terror attack on Sunday evening. The statement appeared on the "news agency" Amaq, which serves as a propaganda outlet for ISIS. The claim was issued in Arabic and translated to "a detachment of Islamic State fighters conducted the London attacks yesterday."
Seven people lost their lives in the London Bridge terror attack while 48 were hospitalized due to injuries. The police claim to have shot down three attackers but the identities of the perpetrators are still unknown. The London Bridge terror attack is the third in Britain which took place after the Manchester attack from two weeks ago and another attack in London which occurred in March.
According to the SITE intelligence group, the statement claiming the London Bridge terror attack in Arabic refers to a "security source." Terrorism analyst and co-founder of the SITE intelligence group Rita Katz claimed that the statement from Amaq is a possible reference to direct coordination with ISIS. SITE's website, which claims to track terrorist groups, also highlighted ISIS' statement which praised the Manchester terror attack. More than 50 people were injured at the attack which hit Ariana Grande's concert while 22 were killed.
Matt Olsen, the former director of the National Counterterrorism Center, explained to ABC News how such rhetoric is used by ISIS. According to Olsen, the purpose of such speech is "to simply inspire people to carry out attacks whenever the opportunity arises."
Prior to the statement from Amaq, it was unclear whether ISIS had any connection with the terrifying London Bridge terror attack. Although United Kingdom's prime minister Theresa May urged for more stringent measures to curtail Islamic extremism, no statement from ISIS or ISIS-affiliated groups had emerged at the moment. May said that "terrorism breeds terrorism" while noting the recent terror attacks in Britain. She also stated, "They are bound together by the single evil ideology of Islamist extremism that preaches hatred, sows division, and promotes sectarianism."
In spite of the terror, locals are still hopeful and brave. Only two weeks after the Manchester attack, Ariana Grande reappeared for fans in Manchester with the One Love Manchester concert which also included performances from Katy Perry, Coldplay, Black Eyed Peas, and more. In the wake of the recent heartbreaking attacks in Manchester and London, locals have exhibited the endlessly inspiring characteristics of love, unity, strength, and compassion as opposed to succumbing to the destructive themes of hatred, division, and xenophobia.