Ricky Best Died Combating Hatred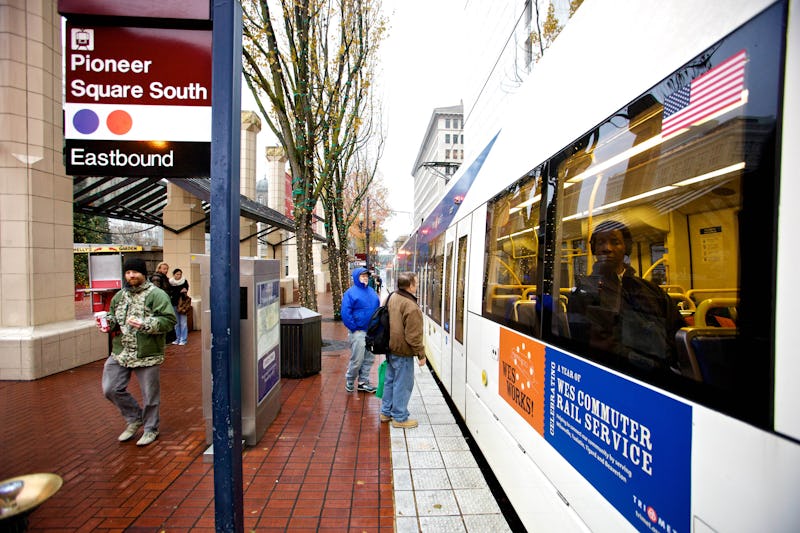 Craig Mitchelldyer/Getty Images News/Getty Images
On Friday, two men in Portland, Oregon were killed by a knife-armed assailant on a public transit train while defending a pair of Muslim women from his aggressive, anti-Islam vitriol. One of the slain men was 23-year-old Taliesin Myrddin Namkai-Meche, a 2016 Reed College graduate. And the other, 53-year-old Ricky Best, was a veteran of the U.S. military, and an employee of Portland's Bureau of Development Services.
According to reports, Best was en route back to his home in Happy Valley, a city in Clackamas County about 30 minutes from Portland, when he, Namkai-Meche, and 21-year-old Micah David-Cole Fletcher intervened to try to stop the suspected killer's racist abuse of a pair of Muslim women, one of whom was reportedly wearing a hijab. The incident took place on the MAX Green Line, and while both women were unharmed, Best was reportedly killed at the scene, while Namkai-Meche died at a nearby hospital. Fletcher is reportedly still at the hospital with serious injuries, but is expected to survive and recover.
Best was a father of four, according to The Oregonian. A lifelong resident of the state, he's survived by his wife, his three teenage sons, and his 12-year-old daughter. He reportedly served 23 years in the U.S. military, working as a platoon sergeant in both Iraq and Afghanistan, and in 2014 he ran for political office, vying to become the commissioner of Clackamas County.
As The Oregonian detailed in a profile during his short, ultimately unsuccessful bid for political office, he declined to accept donations, wanting to ensure voters he'd be guided by his principles alone. According to the profile, since ending his military career in 2013, he worked as an electronics repairman, and studied for an associate's degree in accounting at his local community college.
As CNN detailed, the stabbings took place mere hours before the start of Ramadan, a holy month in the Muslim faith. Senator Jeff Merkley of Oregon tweeted following news of the attack, calling both Best and Namkai-Meche "champions of justice" who tragically lost their lives due to the "evil" of hatred.
There will reportedly be a vigil for Best and Namkai-Meche taking place on the night of Saturday, May 27, from 6:30 to 8:30 p.m. PT, at the Hollywood/Northeast 42nd Avenue Transit Center, close to where both men were fatally stabbed. The Portland police have reportedly identified the two women who were targeted by the suspected killed, and are actively seeking any more witnesses to the lethal attack.