The Unabomber Sketch Artist Is Famous In Her Own Right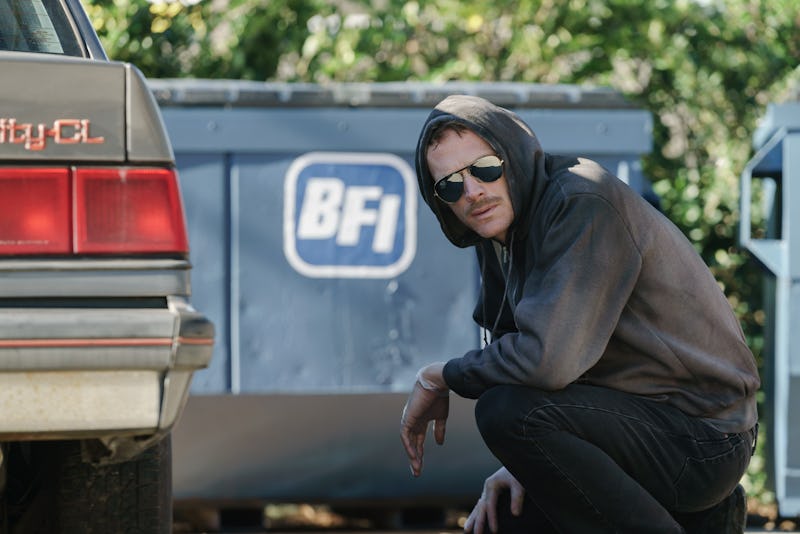 Discovery Channel
In the 20-plus years since it was disseminated across America, the Unabomber sketch has become synonymous with the case it represents: A 17-year bombing spree that led to the eventual conviction of Ted Kaczynski who plead guilty to 16 bombings and was sentenced to life in prison. The image is now so iconic that it's taken on a life of its own, but there was, in fact, someone responsible for putting a face on one of the country's most infamous crimes. So who was the Unabomber sketch artist, anyway?
The woman behind the famous portrait is Jeanne Boylan, one of the most visible forensic artists of the last few decades. As of 1996, when Kaczynski was captured, she'd worked on more than 7,000 cases, including the 1993 kidnapping of Polly Klaas, the 1995 Oklahoma City bombing, and Susan Smith's 1994 drowning of her two sons. According to the Los Angeles Times, her sketch of the suspect in the Polly Klaas kidnaping, based on the memory of two 12-year-old witnesses, was so accurate that one police officer called it "eerie — almost like a photo of the guy they finally caught."
The outlet also explained that her methods are considered unorthodox. Rather than showing witnesses catalogues of facial features and asking them to pick the ones that most resemble the perpetrator, she shows them nothing, instead interviewing them for hours in the hopes of recovering vivid memories.
In the case of the Unabomber, however, that technique — though effective —may have unintentionally tapped into the wrong memory. Manhunt: Unabomber, a new Discovery series that retraces the investigation, makes the claim that the Utah woman who described the Unabomber to Boylan was actually recalling another sketch artist who allegedly drew a different composite years prior. Over time, the show says, their faces blended together in her mind. "She was remembering remembering the Unabomber," says Sam Worthington, who plays FBI profiler James Fitzgerald. "She had spent — think about it — three seconds looking at the Unabomber, but she spent the whole afternoon with [the artist]."
A Reddit post made five years ago posits the same idea, but since it doesn't appear that the FBI has addressed the story — nor has it been covered by any official sources — it remains little more than an unsubstantiated theory. And without a name of this alleged first artist to go by, it seems unlikely that it will ever advance beyond speculation.
Regardless, the perpetrator was caught, and Boylan's sketch has been consistently hailed as a "dead-ringer" for a young Kaczysnki, so whether or not the sketch was based on him or someone else, it did the job.