Michael Flynn Will Have To Be Replaced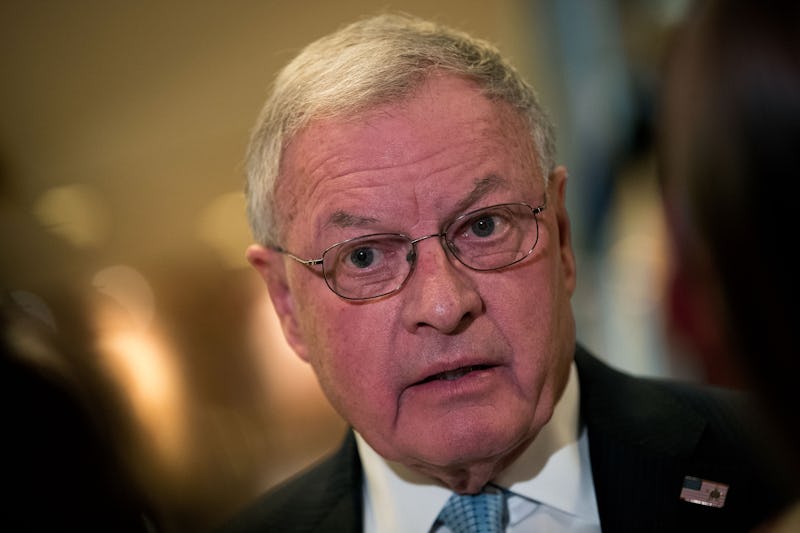 Drew Angerer/Getty Images News/Getty Images
Michael Flynn resigned as Donald Trump's National Security Advisor on Monday, in the midst of controversy over his pre-inauguration phone calls to the Russian Ambassador and the alleged content of those phone calls. As Trump's advisor steps down, many are speculating as to who will replace Michael Flynn.
Lt. Gen. Keith Kellogg, who was most recently serving as the National Security Council Chief of Staff, will replace Flynn as Trump's Interim National Security Director. Prior to his role on the National Security Council, Kellogg served as a Lieutenant General in the United States Army, having deployed during the Vietnam War as well as served in a variety of positions during his years in the army.
Kellogg is reportedly also being considered to permanently replace Flynn, although it seems like he may have a good deal of competition. Politico reports that the list of possible replacements for Flynn is quite extensive and includes numerous individuals: General David Petraeus; George W. Bush national security adviser, Stephen Hadley; George W. Bush national security aide Tom Bossert, who now overlooks cybersecurity under Trump; Adm. James Stavridis, who is also the dean at Tufts' Fletcher School; Department of Homeland Security secretary John Kelly; and Vice Admiral Robert Harward.
The consensus among various media outlets seems to be that David Petraeus is the heavy favorite for the National Security Advisor role. However, while President Trump and Petraeus seem to enjoy a strong relationship, Petraeus' past may hurt his chances at being selected as Trump's advisor.
As many know, during the Obama administration, Petraeus was convicted of mishandling classified information while he was serving as Director of the CIA and served two years on probation for the offense (in addition to having to step down as director). Since he has already had an advisor step down due to scandal so early-on in his administration, it is possible that Trump now wishes to minimize risk with the individuals he chooses for advisory positions; thus, he may consider Petraeus and his past too risky for a position already fraught with controversy.
Only time will tell if Trump will follow his apparent penchant for Petraeus, continue to employ Kellogg, or select someone else entirely as his national security advisor. Whomever Trump does select certainly has a lot of work ahead of them, particularly in terms of reassuring Trump and the public of the integrity of the national security advisor position following Flynn's serious faux pas.