The Odds On Ryan Thomas Winning 'CBB' Have Changed So Dramatically Since Last Week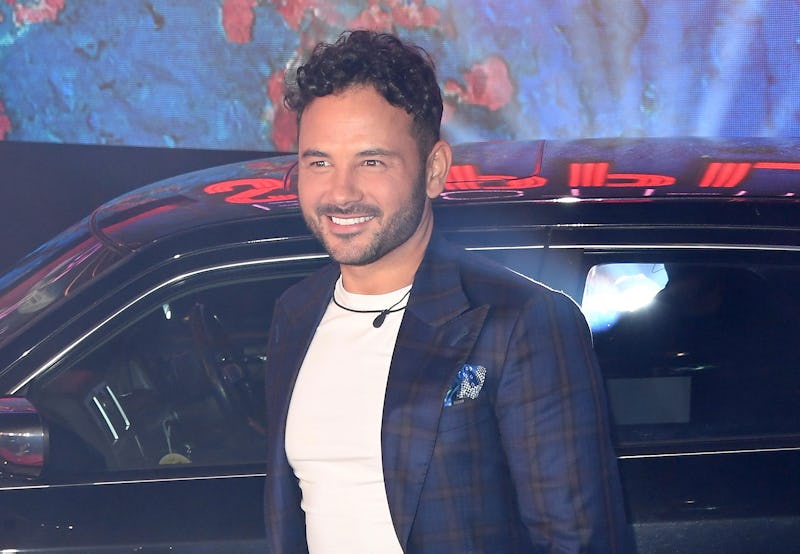 Stuart C. Wilson/Getty Images Entertainment/Getty Images
Who'd have thought that the drama would drastically pick up in the Celebrity Big Brother house without the presence of Natalie Nunn? Well, that's what's been happening since last Thursday, and it has drastically changed the outlook of who will win Celebrity Big Brother. According to odds expert Odds Monkey — and the Internet — it now looks like Ryan Thomas is going to be crowned this year's champion.
The former Coronation Street actor has been to hell and back in the house. His CBB experience was fine to begin with, but then, all of that changed last week when Roxanne Pallett falsely accused him of assaulting her "like a boxer would punch a bag." He was given a warning as a result, and the claims, which he denied, left him in tears in the Diary Room.
Fortunately, the alleged attack was caught on camera and upon reviewing the footage, Pallett has admitted that she was wrong. Speaking on The Jeremy Vine Show on Monday, she said: "I massively apologise to Ryan, his friends and fans and every single person who watched that. [It was] an overreaction to what wasn't a malicious act. I was sensitive and emotional and mistook what was playful — I apologise for it, I shouldn't have questioned his motivation."
Thomas' handling of the situation and the level of respect he showed both Pallett and himself, has won over viewers. While Alley may have originally been set to win, he is now in the lead at 1/10. Meanwhile, Alley is in second place at 7/2, followed by Dan Osborne at 22/1.
"After [what happened], the public are really getting behind Ryan, they feel for him and he has now been backed into 1/10," OddsMonkey spokesman Peter Watton tells me. "Kirstie Alley had been proving popular, but now it is hard to see past Ryan — but it is almost certainly a two-horse race between the Hollywood star or the former Coronation Street leading man."
There's on doubt that fans and viewers have influenced this result further, with Thomas' family and friends taking to Twitter to give their support:
Since the incident unfolded, Thomas' family have been responding to fans and issuing comment regarding how they feel about the situation, how the family has been affected, and how proud they are of Thomas in the house.
Appearing on ITV's Lorraine on Monday morning, Thomas' brother Scott thanked fans and CBB viewers for supporting his sibling, and his family during the assault allegations via a pre-recorded message: "I just wanted to say a massive thank you for the support for Ryan. It's been so, so tough seeing what he has been through. It's been heartbreaking for the family but we knew that he would get through it. They let Ryan, for two-three days, be in that much distress which we all saw, breaking down in tears four or five times."
Does Thomas have what it takes to win Celebrity Big Brother? Well, the bookies certainly seem to think so. And fans will find out for sure in the not too distant future as the finale is on the horizon.
Celebrity Big Brother is on Channel 5, daily at 9 p.m.