The Golden Globes Twitter Red Carpet Hosts Are...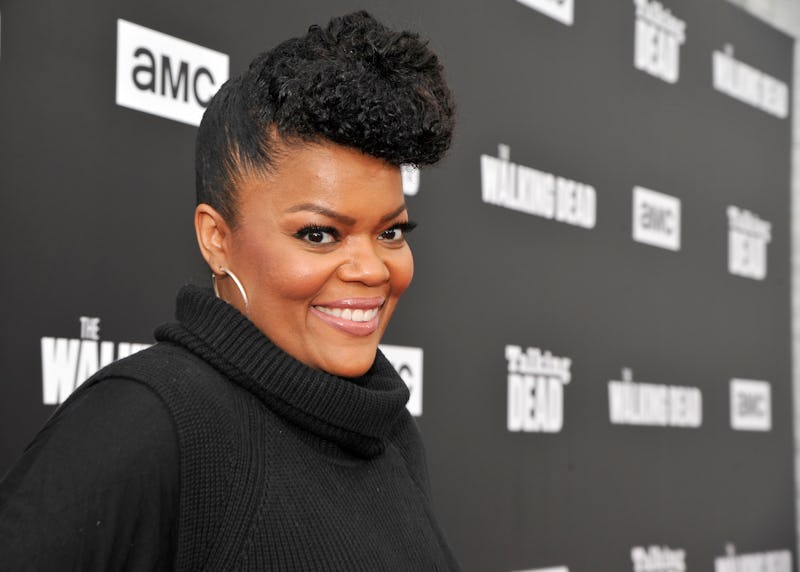 John Sciulli/Getty Images Entertainment/Getty Images
The red carpet preshow (or preshows, as the case may be) are always an integral part of awards season — so, who is the host of the 2017 Golden Globes red carpet? For the first time, the Hollywood Foreign Press Association (HFPA) is teaming up with Twitter to present their very own red carpet livestream before the big awards ceremony — it will start at 3 p.m. PST, and you can watch it at goldenglobes.twitter.com. Oh, and in case you were wondering, this collaboration with Twitter is being presented in addition to E! News' customary Live from the Red Carpet! show (so never fear, you can still get your Giuliana Ranic fix, if you need it).
The livestream an exciting new venture for both the HFPA and Twitter, as it should help capture a whole new audience for the show — but who will be taking the reigns on the special? Well, as it turns out, there will be several hosts sharing the job. There's Yvette Nicole Brown of Community and The Odd Couple fame, TV host and personality Jeannie Mai, social media star Liza Koshy, and film critic Scott Mantz — so it's definitely something of an eclectic group. Each host brings their own specific expertise to the job, for an interesting four-pronged approach to the gig.
Liza Koshy, who recently picked up a Streamy Award and boasts over 6 million followers on her YouTube channel alone, took to Twitter to express her excitement for her latest project.
The Real Daytime co-host Jeannie Mai seems similarly stoked to take on the red carpet on Sunday.
As for Scott Mantz and Yvette Nicole Brown? Well, it seems like they're adorably really looking forward to working together.
Between the combined forces of all four of their hosting know-how, their off-the-charts charisma, and their film and TV business savvy, I'm excited to see how this particular group tackles the red carpet on Sunday.