Dominique Is Getting A New Partner On 'Mr. Robot,' But Can He Be Trusted?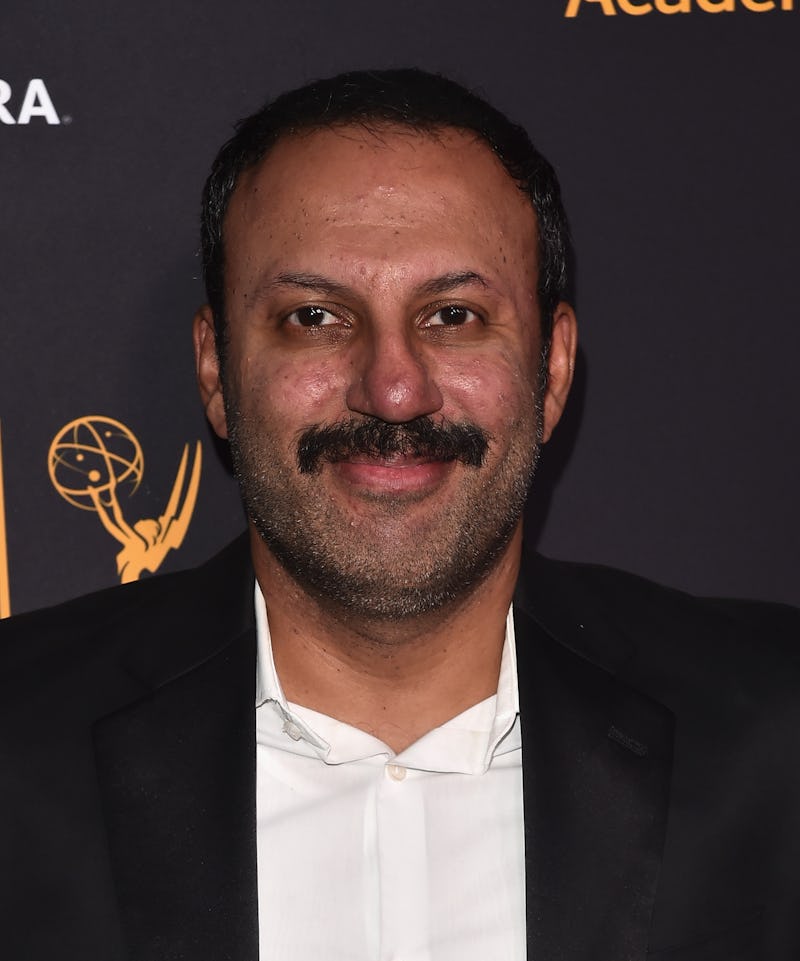 Alberto E. Rodriguez/Getty Images Entertainment/Getty Images
There are some new players joining Mr. Robot Season 3, which premieres Oct. 11. But can you trust any of them? It seems that no one on USA's psychological thriller is who they say they are. One of Season 3's newest additions seems to be fighting on the side of good — but what does that mean on this show? Norm is Dominique's new partner on Mr. Robot, but his loyalties may lie elsewhere.
It was announced by Deadline that actor Rizwan Manji would be joining Mr. Robot as Norm, who will be the new partner to FBI Agent DiPierro. Dominique, played by Grace Gummer, joined the show in Season 2. She was brought in to investigate the 5/9 hack and to bring those responsible for the act to justice. Dom seems to spend most of Season 2 chasing various leads and eventually closing in on fsociety. By the end of the season, Dom has amassed an impressive board full of connected suspects and groups indicating that she knows exactly who committed the 5/9 hack. She shows Darlene to let her know that the FBI is closing in.
Now that Norm is by Dominique's side, will he be a helpful partner or could he end up hindering her investigation? It's not yet clear what Norm's ultimate intentions are, but there's a good chance that he's hiding some kind of secret.
Of course, everyone in Mr. Robot is hiding a secret of some kind. Norm would be woefully out of place if he was an honest, genuine person. Still, the agent is taking on an incredibly risky position by become Dom's partner. She has a bad habit of being followed by the Dark Army. Twice in Season 2, Dom was tracked down and attacked by Dark Army goons, resulting in the deaths of many people, including her colleagues. So becoming her FBI partner is basically a suicide mission. Either Norm doesn't mind living under the constant threat of death, or he's confident that he won't have to worry about being killed by the Dark Army.
The Dark Army has tried to stop Dom from investigating the 5/9 hack twice, to no avail. If scaring her away isn't going to work, perhaps having someone on the inside who can sabotage the investigation will get the job done. Norm seems to be coming into Dom's life at a pretty suspicious time — could the Dark Army be using this new character to infiltrate the FBI just as they used Cisco to infiltrate fsociety? Dom is closing in on fsociety, but that makes her a little too close to the Dark Army for their comfort, it seems.
On the other hand, Norm may be the assistance that Dom needs to finally bring fsociety, and possibly even the Dark Army, down. Dom has been shown to be nearly obsessive with her work, pouring her entire self into solving the truth about the 5/9 hack. While she's proven herself to be dedicated and capable when it comes to her job, she's done so by sacrificing any life or relationships outside of the investigation. Getting to the bottom of the 5/9 hack is a big job for one person, and a helping hand may be able to see something that Dom has been looking over.
Ultimately, there's no way to know which side Norm is truly on until Mr. Robot decides to reveal it. The characters on Mr. Robot are constantly racing to be three steps ahead of each other, forming lies to cover up other lies that keep the truth hidden. Whether Norm ends up being a genuine FBI agent, a Dark Army mole, or even a fan of fsociety who happens to be in the FBI, it's clear that this agent's introduction is going to shake up Season 3 in a big way.