'Hawaii Five-0' Isn't Letting Kono & Chin Disappear Without An Explanation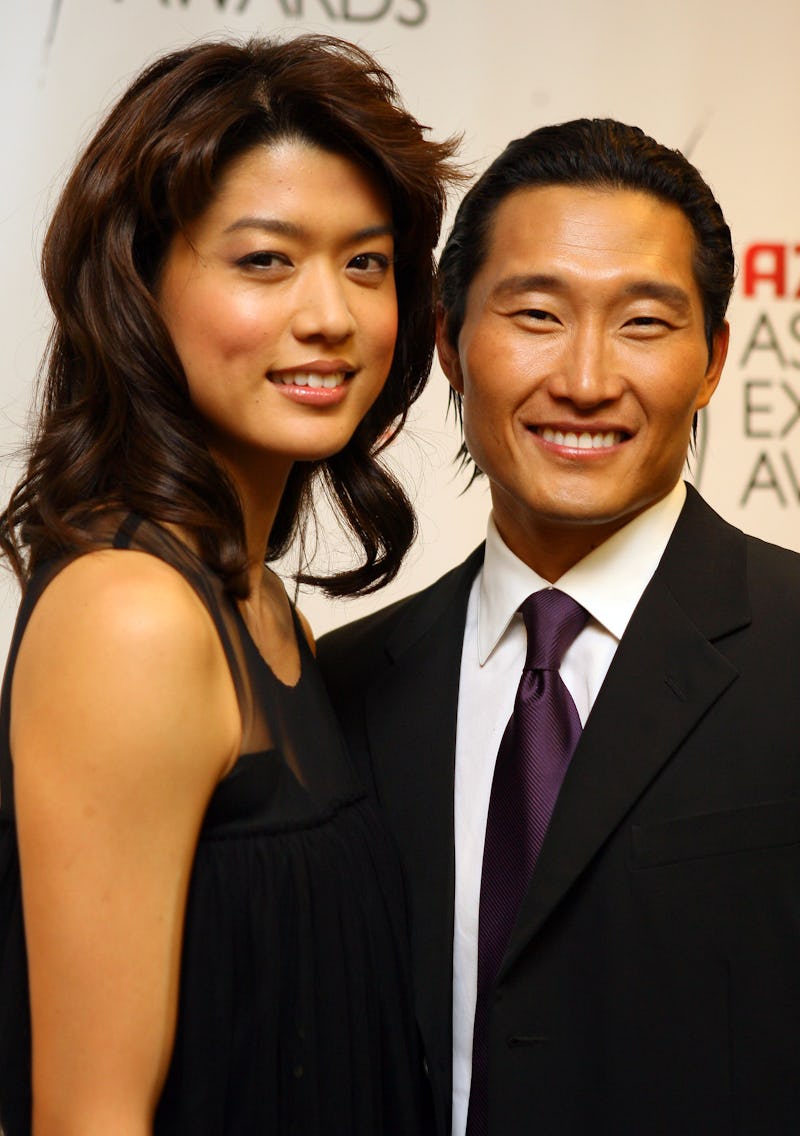 Katy Winn/Getty Images Entertainment/Getty Images
When Hawaii Five-0 ended its seventh season in May, it was followed by news that quite the shake-up was coming — main characters Chin Ho Kelly and Kono Kalakaua, played by Daniel Dae Kim and Grace Park, would not be returning. The CBS show returns on Friday night and, according to showrunner Peter Lenkov, Hawaii Five-0 will address the absence of Chin and Kono in the Season 8 premiere.
So, why aren't Kim and Park returning to the Hawaii Five-0 task force? The two Asian actors quit the show because they were allegedly not being paid as much as their white co-stars, despite being series regulars for seven seasons. It remains to be seen how much Hawaii Five-0 will change for the loss of Kim and Park, but their departure is a huge blow to the show and to Asian representation on network television.
In June, just before Season 8 began production, it was announced that Kim and Park would not be returning to Hawaii Five-0 because they could not reach new contract agreements with CBS. Variety reported that the actors were seeking equal pay as their white co-stars, Alex O'Loughlin and Scott Caan. The salaries being offered to Kim and Park were reportedly 10-15 percent less than O'Loughlin and Caan's; additionally, O'Loughlin and Caan were reportedly earning money from back-end deals while Kim and Park were not, according to Variety. At the time, Bustle reached out to CBS for comment, but did not receive a response.
CBS responded to Kim and Park's departure from Hawaii Five-0 in the following statement to Variety:
We did not want to lose them and tried very hard to keep them with offers for large and significant salary increases. While we could not reach an agreement, we part ways with tremendous respect for their talents on screen, as well as their roles as ambassadors for the show off screen, and with hopes to work with them again in the near future.
Kim wrote in a long Facebook letter addressing fans that it was a "difficult path not to continue" and that "the path to equality is never easy." He encouraged viewers and fans to "look beyond the disappointment of the moment to the bigger picture" of the lack of representation on television, and thanked the Hawaii Five-0 writers for creating a character like Chin Ho Kelly: "As an Asian American actor, I know first-hand how difficult it is to find opportunities at all, let alone play a well developed, three dimensional character like Chin Ho. I will miss him sincerely."
Kim and Park continue to shine a light on the persistent and insidious problem of pay inequity in Hollywood. While women in Hollywood are often paid significantly less than their male co-stars, minorities suffer that disparity just as much, and more for women of color. And not only are they paid less — with women of color victims of some of the biggest pay inequality — the roles often just aren't there. Variety reported in August that the 2017 pilot season was not so progressive when it came to roles for women and minorities. Looking at all the 46 lead roles in new networks series for fall 2017, only 20 percent were cast with non-white or Hispanic actors, and only 33 percent of these lead roles were for women. CBS, Hawaii Five-O's network, had no new shows with a woman lead for the second year in a row.
Kim is taking matters into his own hands to address the visibility of Asian actors on television. In his Facebook post addressing his exit from the show, he also announced that his own production company, 3AD, has its first show, The Good Doctor, premiering on ABC. He hopes with his production company that he can create more diverse roles.
Kim said at a panel hosted by Mnet America and the Congressional Asian Pacific American Caucus in May that his dream is to play a romantic lead, but those roles are just not given to Asian-Americans. According to a 2015 Hollywood Diversity Report by the Ralph J. Bunche Center for African American Studies at the University of California, films with diverse casts showed higher box office numbers, as well as higher returns for studios and producers — just look at The Fast & The Furious franchise. "It's just this institutionalized thinking," Kim said. "[They] have it in their minds that it cannot be that way."
It can, and it should. And the premiere of Hawaii Five-0 Season 8 will likely prove just how irreplaceable Kim and Park are.