Daniel Dae Kim Pens A Letter To 'Hawaii Five-0' Fans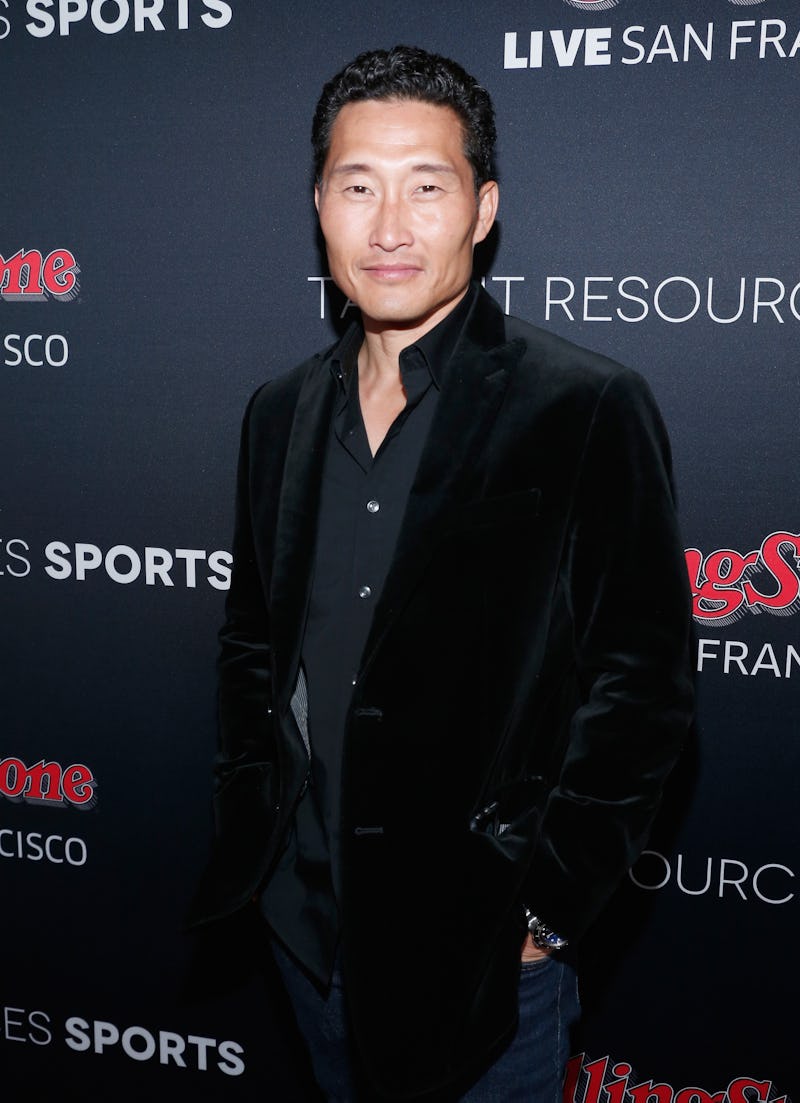 Rich Polk/Getty Images Entertainment/Getty Images
When CBS' popular drama Hawaii Five-0 returns for Season 8 in the fall, it will be missing two of its original castmembers. Daniel Dae Kim and Grace Park have departed the series after reportedly not being able to reach new contract agreements with the network. Bustle reached out to CBS for comment, but did not receive immediate response. According to Variety, Dae Kim and Park were seeking equal pay with the show's white leads Alex O'Loughlin and Scott Caan. And in a letter to his fans posted on Facebook on Wednesday, Dae Kim reminded the world that equal pay issues go beyond gender lines.
In his post, the actor wrote,
"By now many of you have heard the news, and I'm sad to say it is true. I will not be returning to Hawaii Five-0 when production starts next week. Though I made myself available to come back, CBS and I weren't able to agree to terms on a new contract, so I made the difficult choice not to continue."
Often, issues of pay parity seem to focus exclusively on the inequality between the compensation offered to men and women for doing the same job. However, both in the average job market and in Hollywood, minorities of both sexes are hit the hardest when it comes to issues of pay. Pew's 2016 report found that overall black Americans earned just 75 percent as much as whites in 2015 and that "the average hourly wages for black and Hispanic men were $15 and $14, respectively, compared with $21 for white men." (Only Asian men out-earned white men with an average of $24 an hour.) In Hollywood, the pay disparity for minorities is all the more glaring, especially when you consider how few significant roles go to minority actors in the first place.
Both Dae Kim and Park have been a part of Hawaii Five-0 since the show began. They were as much leads as O'Loughlin and Caan were, and just as integral to the show's team. The Hollywood Reporter reports that, in addition to having higher wages than their co-stars, O'Loughlin and Caan also receive money from back-end deals. The offers made to Dae Kim and Park were at least 10-15 percent lower than the salaries of his white co-stars, claims Variety's report.
Minorities, particularly Asian-Americans, are underrepresented on TV as it is. On Hawaii Five-0, Dae Kim and Park's characters were part of the core team, and helped make the show one of the more inclusive series on television. No one can deny that their work was every bit as valuable and integral to the success of the show as O'Loughlin and Caan's.
This was echoed in a CBS spokesperson's statement at the time the two actors' departures were announced. "We are so appreciative of Daniel and Grace's enormous talents, professional excellence, and the aloha spirit they brought to each and every one of our 168 episodes," the statement read. "They've helped us build an exciting new Hawaii Five-0, and we wish them all the best and much success in their next chapters. Mahalo and a hui hou."
But as Dae Kim wrote,
"I'll end by saying that though transitions can be difficult, I encourage us all to look beyond the disappointment of this moment to the bigger picture. The path to equality is rarely easy."
And the bigger picture is this: the plight of minorities needs to be taken just as seriously as the fight white women such as Jennifer Lawrence, Judy Greer, or, more recently, Emmy Rossum are waging to be compensated fairly for their work. Otherwise, true equality in pay will never be reached.