8 Signs You May Not Be Open To Love, Even If You Want It, According To Experts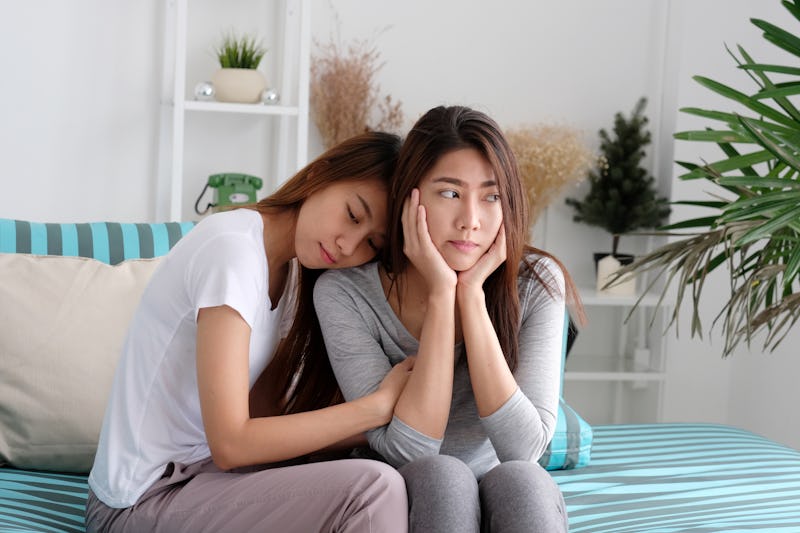 Shutterstock
Whether you're in a committed relationship or are still looking for the special person you want to share your life with, it can sometimes be hard to know if you're fully open to receiving love. Maybe you find yourself consistently pushing away potential partners, or can't quite seem to accept the fact that your long-term partner genuinely loves you. Whatever your case, a few subtle signs can help show you whether you're really open, or if you have a little bit of work to do to get to that place, according to experts.
If you do realize that you aren't as open to love as you'd like to be, take some time to do some self-reflection. "Figure out what you want and what you need in a relationship," Dr. Candice Cooper-Lovett, PhD, LMFT, a sex therapist, lead therapist, and owner of A New Creation Psychotherapy Services, tells Bustle. "Most of us do not know what our wants and needs are, and find ourselves in situations where we are not getting what we need nor deserve," she says. "We must teach people how to treat us." This might mean that you can help guide your partner to specific ways of showing love that really resonate with you, like sweet notes, cuddle sessions, or spending quality time together.
Here are some signs that you aren't fully open to receiving love, according to experts.