This Chrissy Teigen Clap Back Might Be Her Best Yet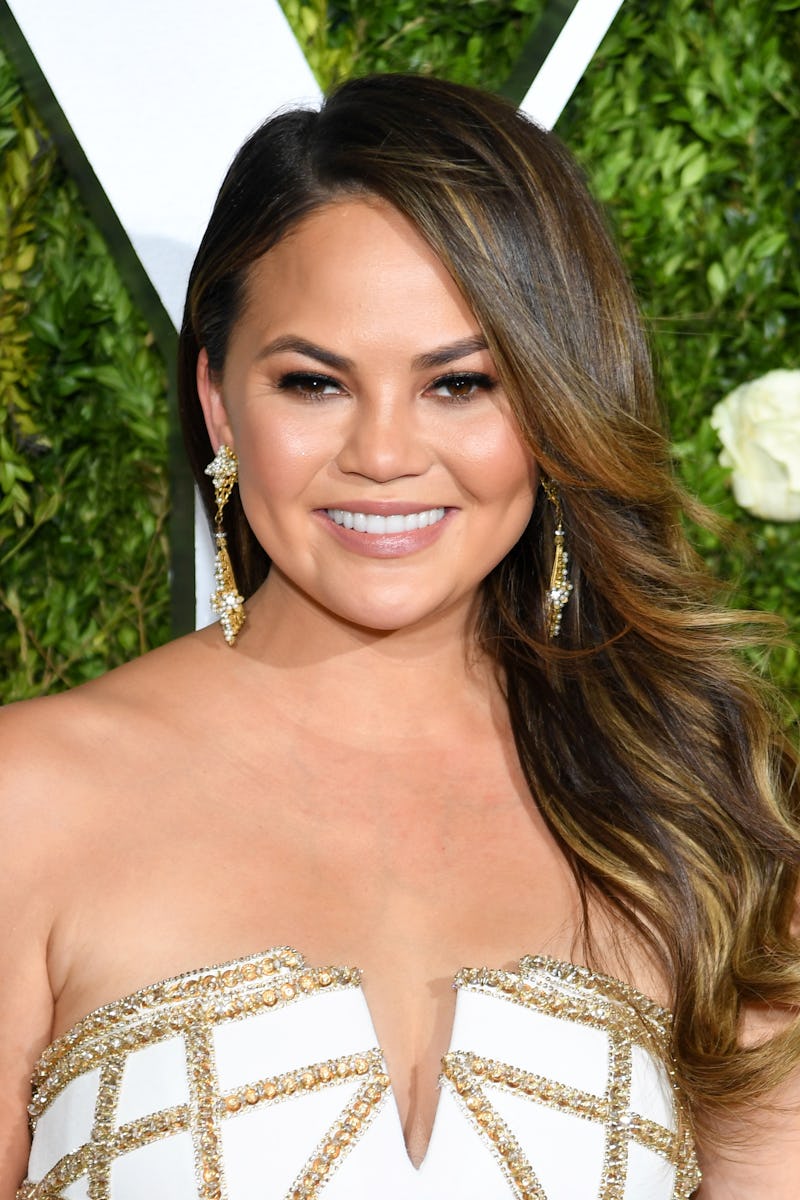 Dimitrios Kambouris/Getty Images Entertainment/Getty Images
Chrissy Teigen is no stranger to getting attacked on Twitter. She also knows how to deal with her haters in the perfect way. That's what happened Monday, when Chrissy Teigen responded to a Twitter user who tweeted at her in response to her announcement that Donald Trump her. The now-deleted tweet read, "And that's probably the best thing you'll ever have happen to you. Congrats on peaking." As a result, the 31-year-old crafted a response that shamelessly showed how confident she is in herself and everything she has going on besides being blocked by the president.
"I have a best selling book, great boobs, a family I love, am literally eating pasta on a lake in Italy and I married rich," Teigen replied.
Her tweet has since been deleted. It's unclear why she removed it, but it could be due to a possible overload of responses as evidenced by a couple of the tweets she posted soon after. But, just because she removed the tweet doesn't make her message any less of a statement of confidence. Furthermore, she sent another response (below) to the Twitter user in the form of a photo of herself and John Legend in Italy, in which the Lip Sync Battle star can be seen giving a peace sign. The picture definitely gives off an "I know I'm great" attitude.
As for the tweet, how she fought back by listing some of her noteworthy qualities and accomplishments made the reply phenomenal. What better way to battle negativity than by mentioning you're vacationing in Lake Como? Really, everyone should take notes from Teigen when it comes to silencing someone who is putting you down. From here on out, go ahead and brag about how fabulous you are. That should put any haters in their place, and might just give you a confidence boost in the process.
Some might think the Cravings author bragging about her book, her body, Legend and Luna, having money, and relaxing in the city where George Clooney has a home, is tasteless and cocky, but, really, it should be applauded.
Why shouldn't a woman love who she is, what she's become, and what she has in life? Sometimes a woman having confidence and being assertive translates to her being a b*tch or bossy. But if a woman is self-assured, that doesn't mean she's unfriendly, arrogant, or less of a woman. Women can and should walk around with their heads held high showing off just how secure they are with themselves. If more women do, the more that will follow.
Thanks to Teigen, who is no stranger to letting her confidence shine, she is showing other women that it's OK to speak your mind unapologetically. There's a chance her self-confidence will rub off on another woman, who will then start embracing herself.
And here you thought Teigen's witty Twitter replies were just that. But, no, they can be so much more.