Chrissy Teigen Can't Believe What Finally Got Trump To Block Her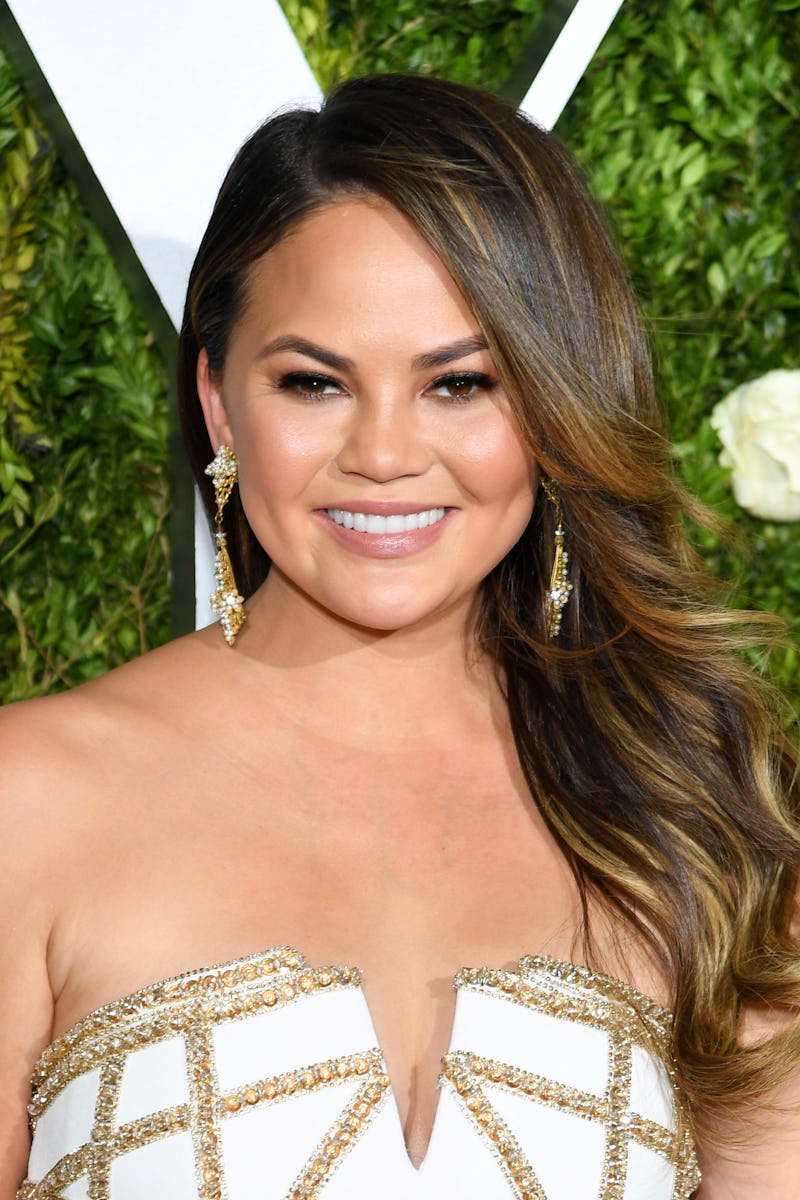 Dimitrios Kambouris/Getty Images Entertainment/Getty Images
Since last year's presidential election, so many celebrities have spoken out on social media about their dislike for Donald Trump and his policies, including Chrissy Teigen and her husband, John Legend. Teigen shuts down Trump on Twitter regularly, but what she says finally prompted a reaction from him wasn't even her sickest burn. On Tuesday morning, Teigen said Trump blocked her on Twitter, and she claims it's all because she told him no one likes him. (Bustle reached out to Trump's reps for comment, but did not receive an immediate response.)
Yes, you're reading that correctly. Teigen didn't hit Trump with the facts, she didn't spark a debate, she didn't even hurl a specific insult at his work or his character. All she tweeted was "Lolllllll no one likes you," and she think this is what finally got him to block her.What? How does this even happen?
It all started when, on Saturday evening, Trump tweeted that Republicans weren't doing enough to protect him as the president, and that was when Teigen responded with a tweet she believes must have cut so deep he felt he had no other option but to remove her from his Twitter feed forever. On Tuesday, she realized she couldn't see his tweets anymore and shared the news with her followers, including her original tweet.
But here's the thing: Teigen's tweet was probably the mildest one she's sent him so far. Since Trump has been blocking others who have been vocal opponents of him over the last few months, it's not surprising that he decided to include Teigen in that list. But there have been plenty of things she's said since his inauguration that are far more harsh than just saying no one likes him.
Like when she compared this presidency to The Handmaid's Tale, while insulting the bags under his eyes all at the same time:
Or when she tried to understand how hard it would be to work for him and defend him, knowing how out there the things he says are:
Or when she hit him with this completely epic line:
Teigen has never been one to back down from adversity, so somehow, someway, she will probably survive this. Plus, whether or not Trump has her blocked and regardless of why he would do it, there's a good chance she'll continue standing up for her beliefs on Twitter, even if the POTUS can't see what she's posting. Everyone who's following her can, so why lose that kind of platform?
And after all, now that Trump has blocked Teigen, he'll be missing out on all of her hilarious tweets (and adorable photos of her daughter, Luna). So, who's really losing here?