The Psychology Behind Why Some People Are Scared To Define The Relationship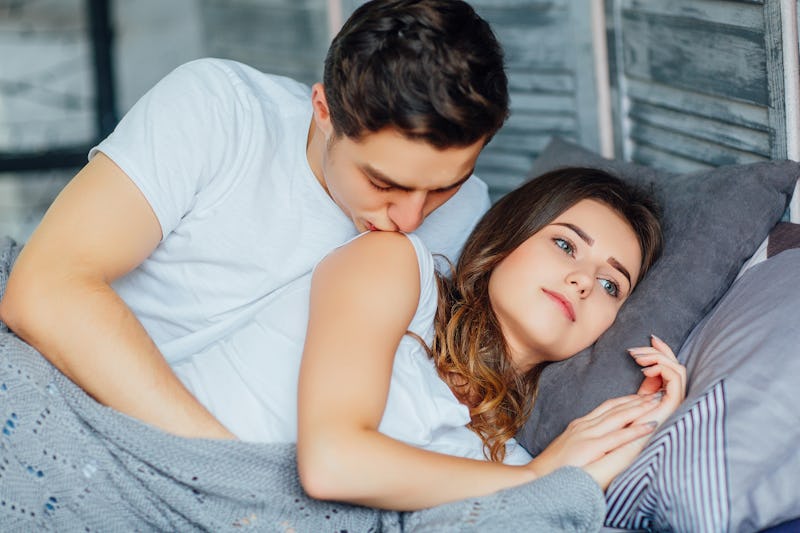 Shutterstock
Not knowing where you really stand with someone is a situation that's so common when dating. It's frustrating, confusing, and it can leave you with a lot of doubt. After all, when you've been seeing someone every week for the past three months, they should be excited to have the conversation in order to make your relationship official, right? But it's not always that easy. For some, defining a relationship can actually be kind of scary.
"If your relationship isn't defined, you're not in one," Nikita Banks, LCSW, psychotherapist and relationship strategist, tells Bustle. "The truth is, if there are no titles, there are no roles. Would you take on a job without knowing what's in your job description? No. If you don't have a title and description you don't know what's expected of you or if you're doing a good job. Relationships work the same way."
According to Banks, having the relationship talk tells you what's expected of you and what you can expect to get back in return. It sets boundaries and helps you to manage your expectations.
According to the Match's 2019 Singles in America study, the average person wants to define the relationship after four months of dating, and younger singles are two times more likely than older age groups to stop seeing someone who doesn't want to label things.
But as the study also found, over a third of people have either tried to avoid having that talk, or have been in situations where their partner has tried to avoid it. According to relationship experts, there are a few major reasons behind why this happens.