7 Things Love Experts Want You To Know Before You Define The Relationship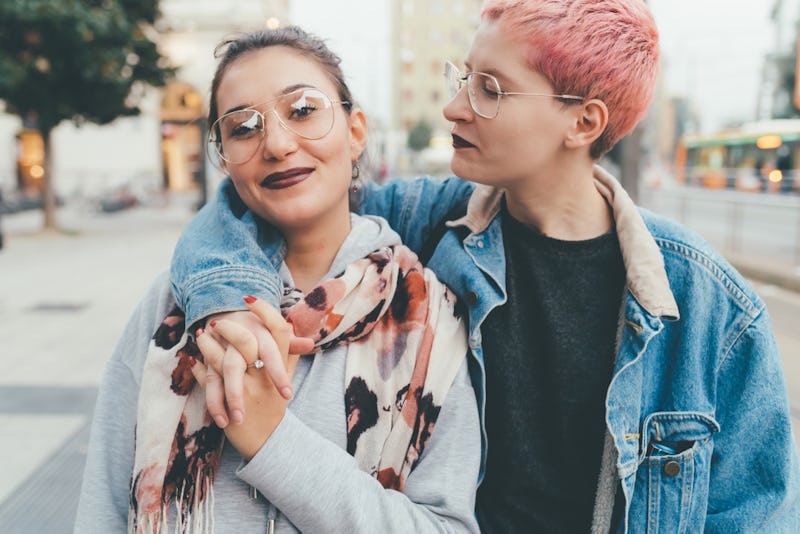 Eugenio Marongiu/Shutterstock
There comes a certain point in dating, where it feels like a conversation needs to happen. You've been seeing each other a while, it feels like it could be getting serious, and suddenly you wonder, "What is this?". You get to a place where you want to define the relationship. Sometimes, however, it can be a tricky conversation, so it's important to proceed thoughtfully.
"There are few sentences that come with as much baggage as 'we need to talk' in modern dating," Demetrius Figueroa, founder of the dating blog and podcast Tao of Indifference, tells Bustle. "If they're already a bit gun-shy about defining the relationship, hearing that will only make them more anxious. You'll get better results by saying something like 'Hey, can we talk about where we see things going between us?'"
But of course, before you actually define the relationship it's important to make sure that you're very certain what you want from this person and that you're ready to hear what they want from you, too. Doing it too early can feel rushed and confusing, but waiting too long can leave you feeling frustrated and in the dark. How can you get the balance?
Here's what you need to keep in mind about defining the relationship, according to relationship experts.