JAY-Z Mentions Eric Benét On '4:44'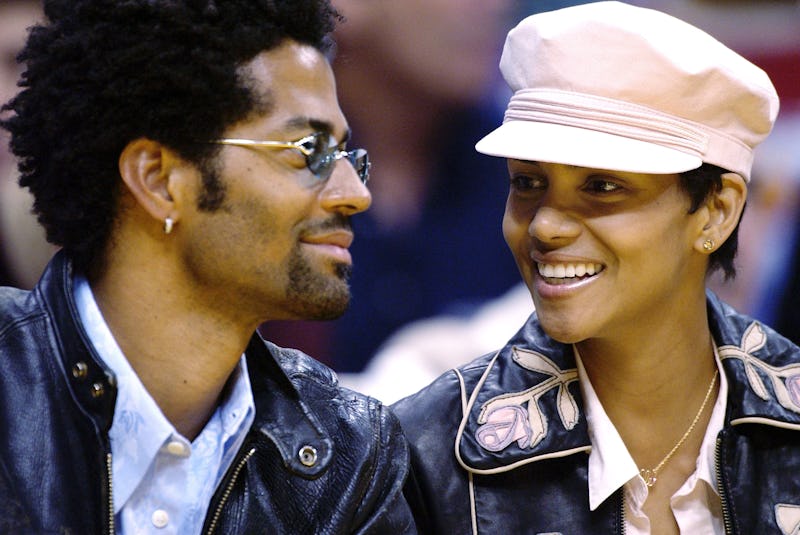 Vince Bucci/Getty Images Entertainment/Getty Images
JAY-Z's 4:44 is doing a lot more than dropping gems on the importance of financial freedom and obtaining community wealth. It's also making fans question the whole Eric Benét and Halle Berry break up. The rapper referenced Benét on "Kill Jay Z," and the singer responded to the perceived diss on Twitter shortly after the album was released.
In the opening of his thirteenth studio LP, JAY-Z took his time peeling back the layers of his ego. He referenced everything from feuding with Kanye West to the infamous elevator incident with Solange during the Met Gala of 2014. But what really took the world by storm was his admittance to infidelity — the very theme that inspired Beyoncé's 2016 album LEMONADE. And, just as important was the way that JAY-Z addressed the rumors. In "Kill Jay Z," the rapper said, talking to himself: "You almost went Eric Benét. Let the baddest girl in the world get away. I don't even know what else to say. N***a never'll go Eric Benét."
You may remember that Benét and Berry married back in 2001 and divorced just a few short years later, reportedly from infidelity. "We all know I cheated. It was out there. It's a betrayal," the singer said in 2005 interview with People. And Berry said in a statement of her own at the time, "I have no further comment on this matter as I have moved on with my life. I do wish Eric well."
But Benét wasted no time setting the record straight once he caught wind of the rapper's reference on 4:44. He took to Twitter to let the world know that his new wife Manuela Testolini is, in fact, "the baddest girl in the world."
True, Testolini, who is also the ex-wife of Prince, is absolutely stunning, andt the two seem to be totally happy these days. But that didn't stop folks from questioning what really went down between Benét and Berry in the early 2000's.
In the same 2005 interview with People, just as the couple's four year marriage came to a close, Benét gave an expanded account of how he became Berry's ex. According to the "Spend My Life With You" singer, he did cheat on Berry, but he did not have sex with anyone outside of their marriage. And as for the reports that he had a sexual addiction, Benét said: "Going into rehab was presented to me by her mother that in order for the marriage to have a shot, this is what you need to do. But I'm not a sex addict." He continued, "I wanted to save my marriage and do anything necessary to do that. I went and heard other people's stories and realized this is really not my struggle."
After completing a 35-day sex addict rehab program, Benét tried to patch things up with Berry, but it was too little too late. According to him, the couple "tried to rediscover this groove of feeling comfortable and safe, and trustworthy in the relationship," but it just wasn't enough. "Ultimately, what was the end of us was she just couldn't trust me anymore," Benét said. "You can't blame her for that."
Since the split, the ex-lovers have remarried and had children with others, and it looks like both are doing pretty well. JAY-Z leading us on a field trip down memory lane may have been fun, but it's safe to seal the lid on this whole Eric Benét and Halle Berry thing for the last and final time.