Here's Why Kevin From 'Winter Games' & The Canadian Bachelorette Broke Things Off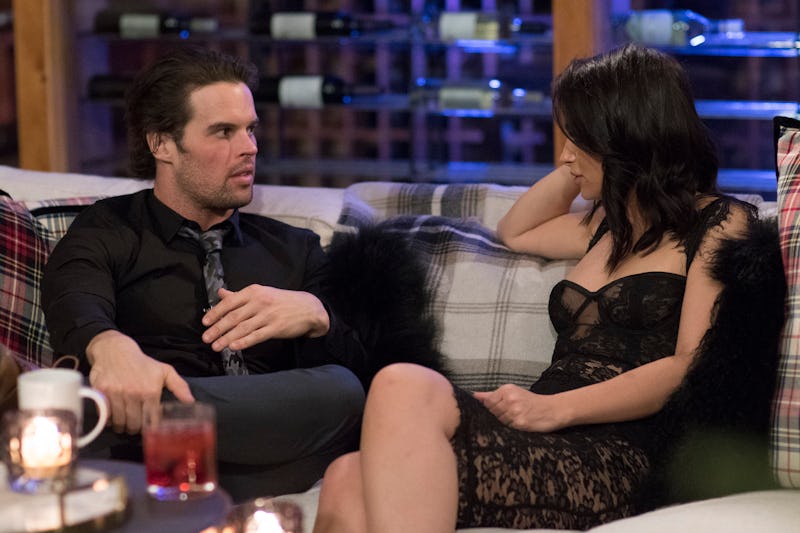 ABC/Lorenzo Bevilaqua
The Bachelor Winter Games contestants have appeared on shows all over the world. This means that there are a lot of backstories to catch up on. For instance, Kevin Wendt won The Bachelorette Canada, but split with his fiancée. Since there are Bachelor fans who will be watching Winter Games outside of the Great White North and aren't familiar with how the breakup went down, here's all that you need to know before watching Kevin's next reality TV journey begin.
Kevin got engaged on the very first Bachelorette Canada season to Jasmine Lorimer in 2016. According to an article from ET Canada, the inaugural Bachelorette Canada couple split in April 2017, just five months after their final episode aired. That's unfortunate, but it looks like the breakup was pretty amicable. Considering the public nature of their courtship and eventual relationship, Kevin and Jasmine were essentially obligated to address the end of their engagement.
They both shared Instagram posts following the split. Based on Jasmine's caption from an April 13 Instagram post, it appears that geography was an obstacle in their relationship. She wrote,
Our journey together has been a challenging one, but in spite of the hardships, our bond grew stronger and our support for one another did as well. Even so, our differences and the physical distance have taken a toll on us and a couple of months ago, we decided to end our relationship and take some time to work on ourselves individually."
According to an article from the Waterloo Region Record, Jasmine lives in British Columbia and Kevin lives in Toronto, but works as a firefighter in Hamilton, Ontario. To put that in perspective, the driving time between British Columbia and Toronto is over 43 hours and a flight would be about 4 hours and 50 minutes. That is quite the distance.
Jasmine pointed out, "There are no hard feelings between the two of us. Kevin is a fantastic person with a huge heart and holds so many incredible qualities."
In Kevin's initial Instagram post from April 13, 2017, he did not hint at any reasons for the breakup, but he also emphasized the amicable nature of their split when he wrote, "Impossible to put into words the love and respect I have for this woman." He also shared, "Jasmine you are the brightest star in my eyes, and I will always be your biggest fan."
These two parted with nothing but complimentary words for each other, but they both admitted to struggling after the end of their engagement. Just two days after her first Instagram post about the breakup, Jasmine shared a selfie with a very reflective message.
In the caption, the Bachelorette Canada lead confessed, "I have always struggled to let go - saying goodbye has never been a strength of mine. I'm working on accepting and appreciating the people who have entered my life, if only even for a short time."
In an Instagram post that Kevin shared on April 23, 2018 (a week after Jasmine's selfie post) he was less emotional, but trying his best to be optimistic about the future. He wrote, "Head high with a smile. I'm working on it." He didn't explicitly mention the breakup, but given the timing, it does make sense that that would be what he was referring to. Nevertheless, the words are applicable.
On May 3, Kevin referenced holding his head up high yet again with the hashtag "#headhigh" in an Instagram post. Again it is not crystal clear if that caption is actually about the breakup, but even if it's not, it's good to see he had a positive frame of mind.
Finding love and maintaining a relationship is no small task, in general. A long distance relationship provides a unique set of challenges and requires a lot of effort and organization. On top of all that, it has to be even more difficult in the public eye after a rapid courtship on reality TV. A breakup is rarely a "good" thing, but it looks like Kevin and Jasmine made the best of the situation and did what they could to handle the situation with respect and class.