At Least One Good Thing Came Out Of Matt Leaving 'Bachelor In Paradise'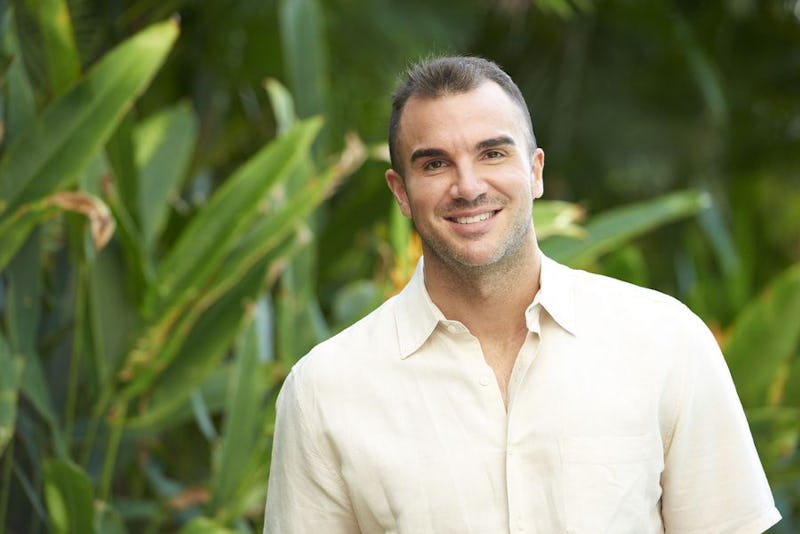 Bob D'Amico/ABC
Have there ever been so many love triangles in Bachelor In Paradise? The most volatile triangle so far this season has been Jasmine, Matt, and Christen, the latter of which came in, asked for a date, and did not get what she was aiming for when, post-date, Matt peaced out. Why did Matt leave Bachelor In Paradise? Things got too messy for him, and he wasn't here for it.
Let's back up. Jasmine and Matt hit it off from the beginning of Bachelor In Paradise, but when Christen, who was on Nick Viall's season of The Bachelor came in, things changed. Christen did the appropriate "who is dating who" line of questioning and Jasmine was all, "I'm with Matt!" Except when Christen asked Matt if he would go out with her, Matt said, "Sure!" Christen went on the date, Jasmine freaked out, hilarity (well, for us watching) ensued. I always have a problem with women get mad at other women for dating their man. Uh, what about the guy who said yes? Did you talk to him yet? In any case, the rose ceremony was quickly approaching, and Matt decided to bounce, confusing Jasmine and Christen, who have both probably never seen the movie He's Just Not That Into You.
Dear viewers could tell in Matt's face that he wasn't feeling Jasmine — she was all about him, but his expression said, "I'd like to be excluded from this narrative." And then when he was with Christen, Matt had this look of, "I'm all set here." Matt's reasoning for bailing was basically that he didn't want to hurt anyone and wanted to go home, but I'm not sure if he cared about hurting anyone, seeing as he went on that date with Christen when he knew Jasmine wouldn't be happy about it. Matt wasn't feeling anyone, so he left. Or, as he put it, "I think there's something here that stops me from falling for anybody here, even [Jasmine] ... I just think that I'm ready to go home. It's time for me to step away."
But don't worry about dear old Matt — his Instagram makes it seem like he's having a ball. Much like in Paradise, all of the Bachelor Nation men are sticking together.
And long walks on the beach.
There are no signs of a girlfriend in the photos, but at least Matt seems like he's getting some decent Tinder shots out of his time on Bachelor In Paradise.