Rachel Was Finally Sent Home On 'The Bachelor'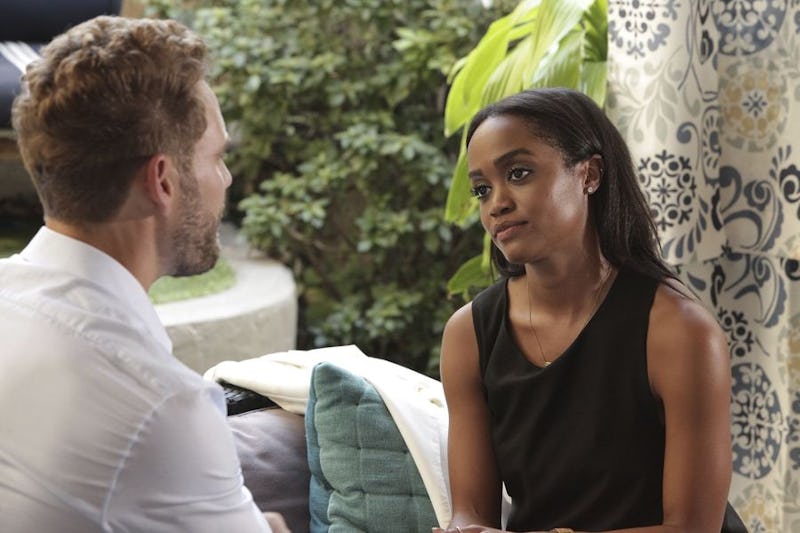 Bill Matlock/ABC
Since Nick handed Rachel that first impression rose on the season premiere of The Bachelor, they've had a really strong connection. And now, weeks later, their relationship has only grown stronger, so it's hard to imagine what could possibly break them up. But since she was named the next Bachelorette weeks ago, it's been obvious that Rachel isn't getting that Neil Lane ring next Monday night, and now, the time has finally come for her to say goodbye. So why did Nick send Rachel home on The Bachelor?
During their Fantasy Suite date, Nick and Rachel confessed that they were falling in love with each other, which is a huge deal, and they generally seemed to have a blast together — another good sign. After it was all over, the fact that he would actually be dumping her seemed so unlikely that I never would imagine she didn't make it to the finale if I didn't already know she was the next leading lady. But, apparently, things between them just didn't work out, and when the time came for the second to last rose ceremony of the season, he decided to send her home.
Unfortunately, Rachel was pretty shocked when she didn't get the rose, although I totally can't blame her, and it was just as heartbreaking to witness as I thought it would be.
After Nick handed out his roses to Raven and Vanessa, he took Rachel aside to say goodbye. There were tears from both of them, but Rachel went out with just as much grace as she's exhibited this entire season. During their talk, Nick didn't explain why he chose to let Rachel go, just that he knows how amazing she is. Dude, why?!
Normally, I'd be a lot more pissed about something like this, but it's comforting to know that Rachel has another shot at that happy ending she's been looking for. Is it time for The Bachelorette yet? I'm so ready.