Rylan Opened Up About The Very Personal Reason He Decided To Quit Eurovision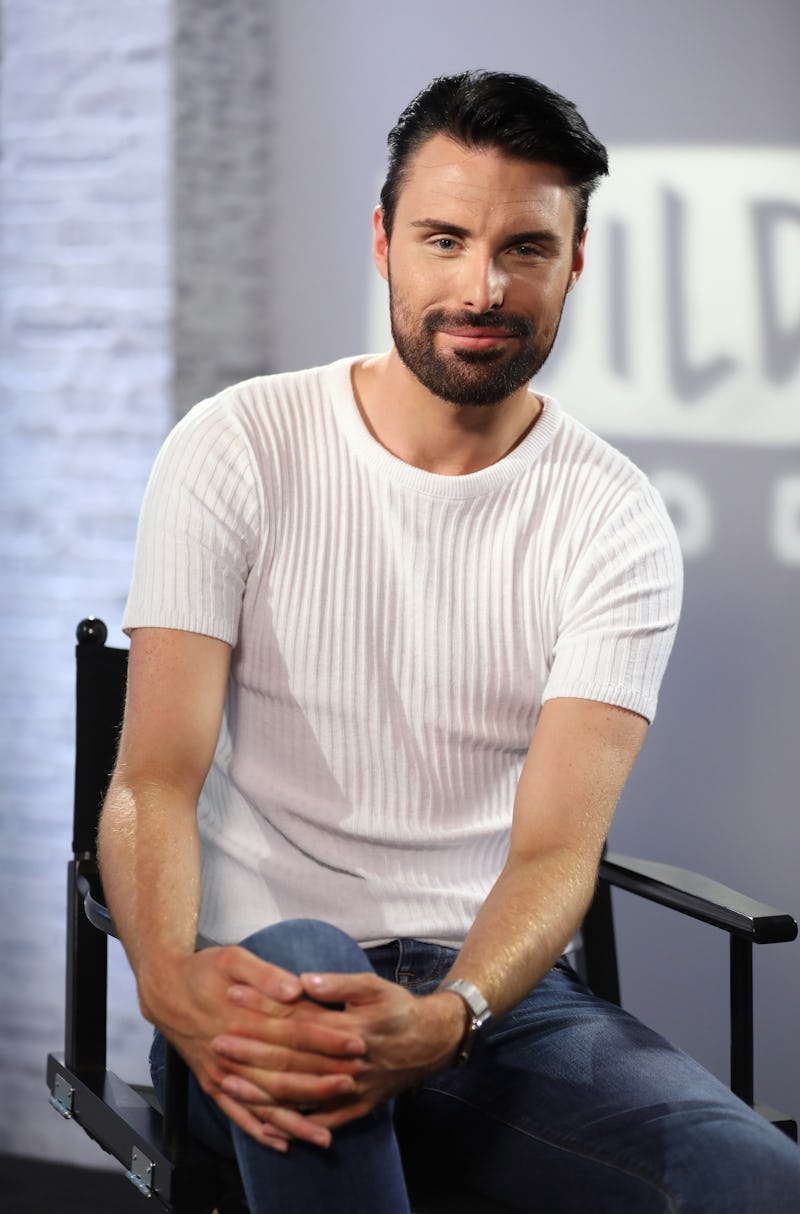 Tim P. Whitby/Getty Images Entertainment/Getty Images
Rylan Clark-Neal sparked concern in May earlier this year, when he tweeted that he was forced to leave his Eurovision presenting gig early due to "unforeseen circumstances." After hosting the live semi-finals, the star unexpectedly returned to the UK before the final, leaving many people wondering, why did Rylan leave Eurovision early? Though he gave no reason for his departure at the time, in a recent interview with the Sun, the host has finally explained everything for the first time.
It turns out, Rylan raced back to the UK after discovering his husband, Dan Clark-Neal, had been taken ill. He told the paper: "When I found out Dan was ill, I didn't say anything to anyone. I just went on my phone, booked my flight and then explained, 'I'm really sorry, but I've got to go home.'" No need for further concern, though: while Rylan didn't want to share the specifics of Dan's illness, he told the paper that his hubby is now "fine".
Deciding to leave the show early was by no means easy for Rylan. He explained to the paper: "It got to the Friday, the day before the final. I'm not going to lie, I was so excited to be there. I've always been a fan and so to be asked to do it in the first place was a big tick off my list."
But when his husband was poorly, he had no other choice, which is a decision I totally respect. His BBC team were also more than understanding. "Everyone got it because I wasn't going to do that lightly," Rylan continued. "I went back to sort everything that needed to be sorted out."
You'll remember that Rylan co-hosted the Eurovision semi-finals alongside Radio 1's Scott Mills, but he flew home before the big finale. He made the announcement on Twitter, and, as the Express reported, his post was met with an awful lot of support (and praise for his hosting prowess).
According to OK, Rylan and Dan met after the latter appeared on Big Brother in 2013; Rylan, hosting Big Brother's Bit on the Side, conducted Dan's exit interview, and the romance developed from there. Before his stint on Big Brother, Dan was a police officer, as The Sun reports, even working on child abuse investigation Operation Yewtree. After Big Brother, he turned his hand to presenting; as The Sun reports, Rylan and Dan "made TV history when they became the first gay couple to host This Morning" in July 2016. And he's now working on a sitcom about the police called Helmets, according to British Comedy Guide.
OK! reports that Dan proposed to Rylan on a trip to Paris, in September 2014, and the couple married in November 2015. Rylan's a stepdad to Dan's teenage son Cameron, telling Star, "I look at him like he's my own." And the family's likely to expand in the future: Rylan added, "We definitely want kids of our own, but we haven't gone that far into how we would do it."
Earlier this year, Rylan announced he was taking a break from his This Morning presenting gig, explaining to The Sun, "I just needed a break for my head, for my body, for my peace of mind." And he told the newspaper he'd be spending more time with his family, saying, "I just want to enjoy my personal life."
Sounds like a loving, mutually supportive relationship Rylan and Dan have got going on, then. And as a reason to miss Eurovision, a family emergency is really pretty solid.