Why Did Scarlett Johansson & Romain Dauric Split?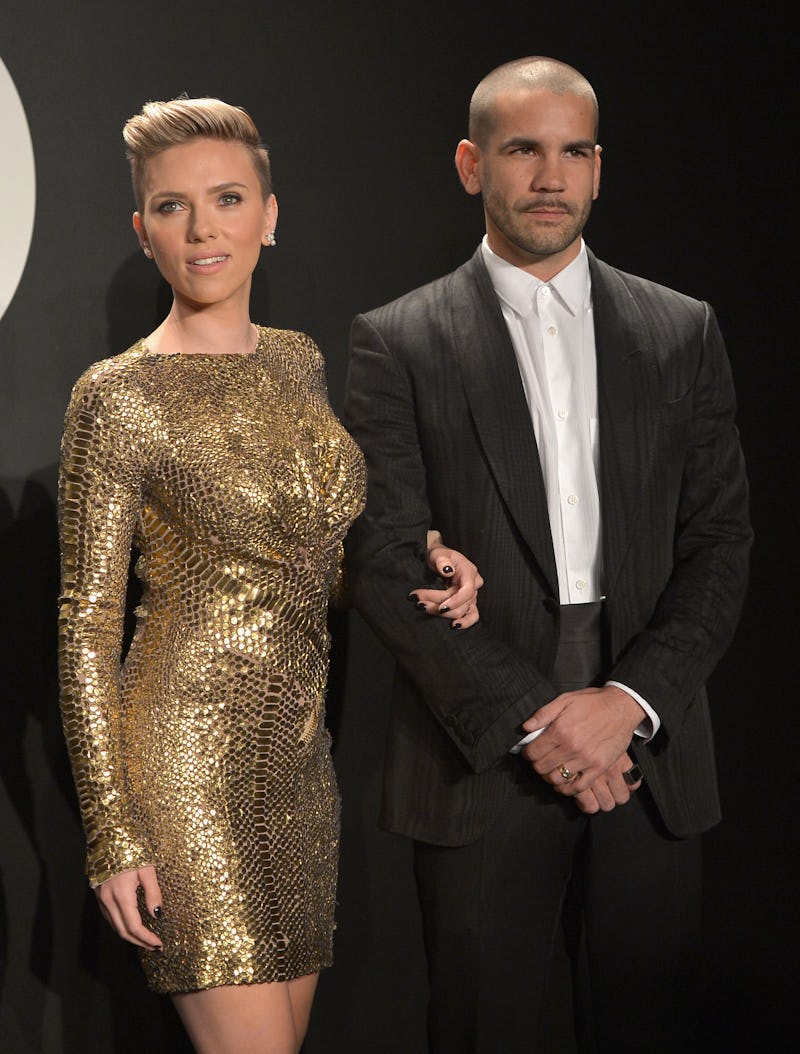 Charley Gallay/Getty Images Entertainment/Getty Images
After two years of marriage, it was reported that Scarlett Johansson and her husband, Romain Dauriac, split up in late January 2017. (Bustle has reached out to Johansson's rep for comment, but has not yet received a response.) Johansson gave birth to the couple's daughter, Rose Dorothy, in 2014. And then they got married soon after. According a source who spoke to Page Six, Johansson and Dauriac "kept the wedding a big secret because they both wanted privacy."
So, what exactly happened to cause the split after just a couple years? Well, given the fact that Johansson and Dauriac went to great lengths to keep their marriage a secret in the first place (the public didn't find out about it until about two months after the wedding took place), we might never know the exact reasons. The two haven't spoken out about the reported split — at least not yet.
However, Johansson did an interview with Playboy that was published shortly after the separation reports — but was seemingly conducted before — in which she commented on monogamy:
"I think the idea of marriage is very romantic; it's a beautiful idea, and the practice of it can be a very beautiful thing. I don't think it's natural to be a monogamous person. I might be skewered for that, but I think it's work. It's a lot of work. And the fact that it is such work for so many people — for everyone — the fact of that proves that it is not a natural thing."
And this wasn't the first time Johansson spoke about the topic. According to Elle UK, back in 2008 — while married to Reynolds — Johansson said that monogamy wasn't a "natural instinct" in an interview with Cosmopolitan.
A supposed inside source spoke to Us Weekly, and suggested that the decision to split was Johansson's idea. "She felt like they didn't have much in common as far as lifestyle," the source explained. What does that mean? Honestly, I'm not totally sure. But the insider claimed that the split was "amicable" and that Johansson "feels blessed to have a daughter."
Here's hoping that whatever changed between them, the two remain friends and quality co-parents!