The Psychological Reason Scary Movies Are Sometimes Oddly Comforting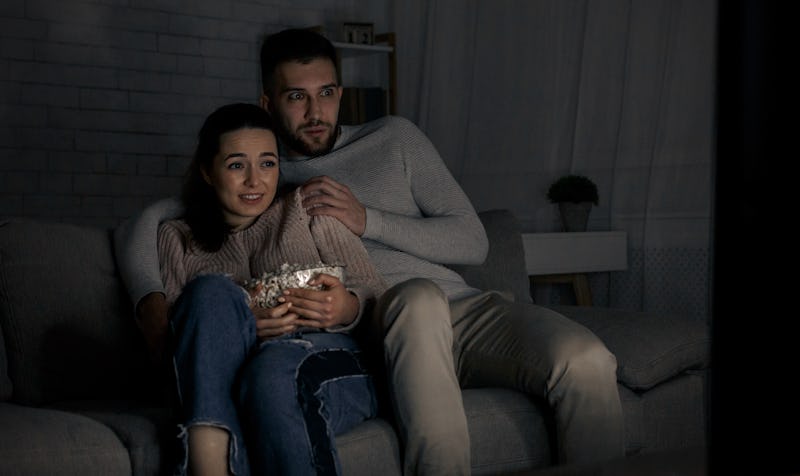 Shutterstock
Scary movies are something you either really love or avoid at all costs. Logically, we should be running away from things that induce fear. But horror movies have a way of drawing a lot of people in. It's a little confusing if you stop and think about it, but horror entertainment is a very popular genre. According to research and experts, there are a few different reasons behind why people like scary movies. Some even find them oddly comforting.
A study published in the Journal of Media Psychology found that people watch scary movies for three main reasons: tension, relevance, and unrealism. For some, watching scary movies can be an entire experience due to the mystery and the shock. Others who are drawn to it due to "relevance," find elements in the movie that they can relate to. Those who like horror due to its "unrealism" enjoy it because they know for a fact that it's all fake anyway. For them, it's just pure entertainment and fun.
"There are different experiences people have while watching horror movies," Dr. Katherine Brownlowe, an assistant professor in the departments of neurology and psychiatry at The Ohio State University College of Medicine, tells Bustle. "Some people enjoy the gore, some people like being startled, and some people love the sheer escapism it offers."
How scary movies make you feel is a big reason why people keep going back for more. According to Dr. Brownlowe, there are several psychological benefits to watching horror films.