'iCarly' Was Never The Whole Story For Miranda Cosgrove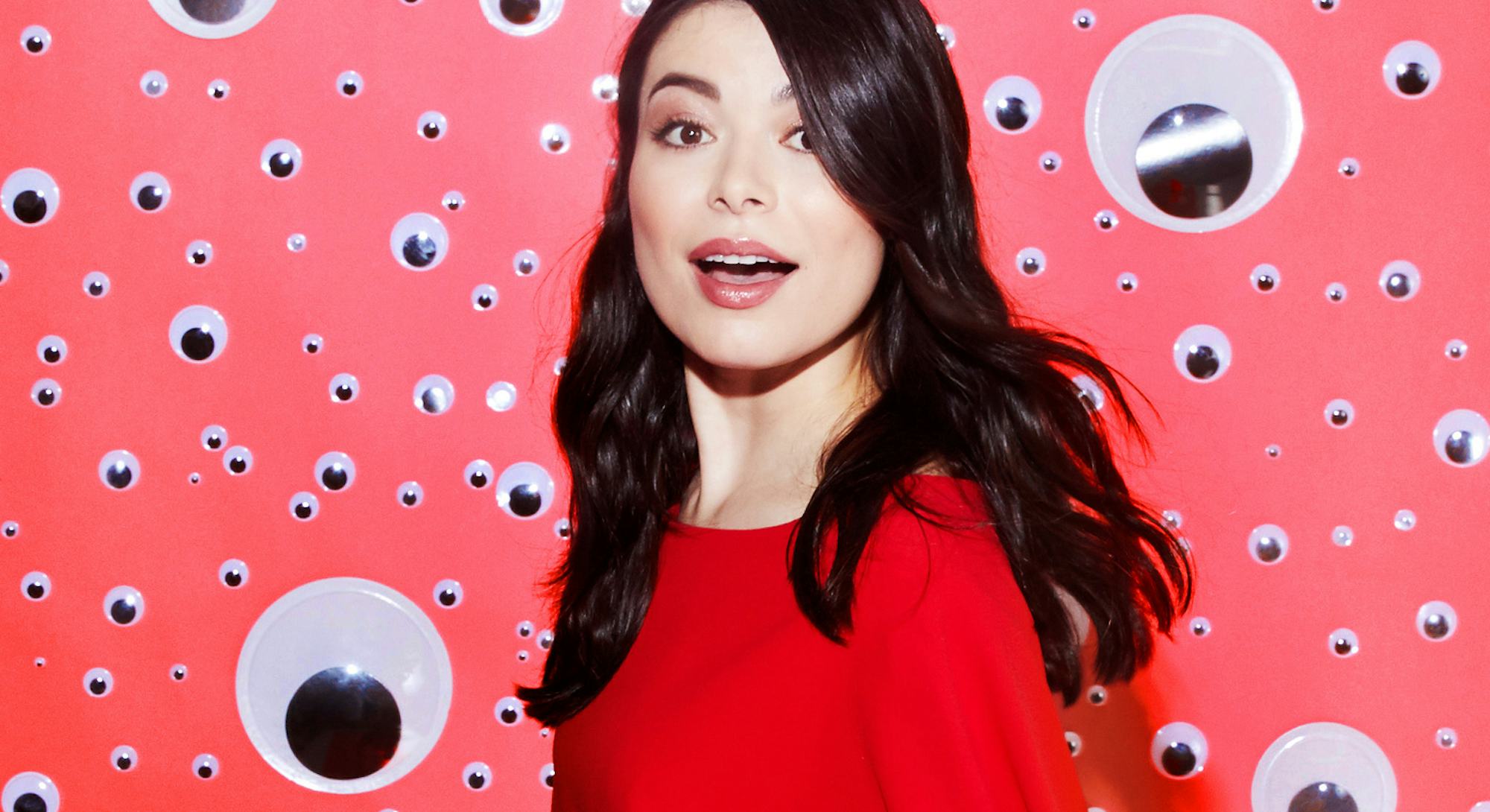 Photo: Ashley Batz/Bustle; Set Design: Bry Crasch
Unlike other pint-sized actors who may have begged their parents to take them to acting classes or auditions, Miranda Cosgrove didn't initially pursue a career on the screen. In fact, according to the 24-year-old, she was discovered by a modeling scout when she was a kid, and though no one in her family worked in the industry, her mom thought the occasional modeling gig or commercial booking would be a way for her daughter to start saving money for college. Fast forward a few decades later and Cosgrove has more than a handful of impressive acting credits to her name — and she's also going to college. "My mom didn't think I was going to keep acting, but when I was about eight I auditioned for School of Rock, and it was just such a cool experience," she says, sitting on a couch in a tucked-away coffee shop in East Los Angeles.
"It was especially great because I got to go to New York for the first time with a ton of other kids. I got to work with Jack Black. That experience made me want to keep [acting.]"
It's hard to forget Cosgrove's portrayal of Summer, the sassy, no-nonsense band manager in the 2003 Richard Linklater directed hit. She was a clear standout among the younger actors, and Hollywood took notice. Four years later she earned a starring role in the gig many of her fans know her for, iCarly.
"I learned a lot. On sitcoms writers are constantly changing the lines in the middle of doing a scene. You don't get bored," she says. "Being on Nickelodeon, physical comedy comes with the territory. You're constantly being slimed or feathered. Every script, I was like, 'What am I going to be dipped in this time?'"
At this point in her career, Cosgrove's humble wish to save a few bucks for college wasn't necessarily the end goal any longer. But the raven-haired actor admits it was always in the back of her mind. "It was always important to me. I still wanted to be able to go to college."
And now, she is. Cosgrove is currently enrolled in USC's School of Cinematic Arts. "I'm majoring in film, but I think I'm going to minor in psychology because my dad did. I'm slowly trudging along until I finish," she says. "No one in my family acts. My dad owns a dry-cleaning business."
But pursing her higher education while also taking on acting jobs, like voice work in the long-standing Despicable Me franchise (the third of which hits theaters June 30), isn't all she's interested in. Like the true creative she is, her reach occasionally extends her grasp. She sings, and even went on tour with her music a few years ago. And she has aspirations to write, too.
"I like to write about bad days, experiences, things that actually happen to me," she says, suggesting that perhaps she would turn her writing into a script — one day. "Especially with comedy, so many [female] comedians, my favorite ones, they write their own stuff because they know their strengths."
As for a sillier ambition, Cosgrove admits that she's got her eye on something a little smaller. "My whole life I haven't been able to touch my toes," she says, laughing. "So I did a yoga class, and by the end, I could touch my toes. I thought I would be terrible at it, but ended up loving it."
She also pursued a photography class at USC, which yielded slightly less savory results. "The teacher didn't like any of my pictures. She would project your pictures up on the wall and critique them in front of everyone. She didn't like mine because I only took pictures of my dog... so I get it. She kept saying, 'You need to stop relying on the beauty of your dog.'"
While Cosgrove pursues her many interests, she's focused most on one goal, not dissimilar for many young 20somethings: "I'm taking a summer class, just one," she says. "I'm focusing on trying to finish college, but I've been trying to do projects in between."
There's no telling what Cosgrove will pursue next — writing, acting, or even extending her physical flexibility — and for the former child-star, that's exactly how she wants it.
Hair: Kylee Heath at Starworks Artists using Serge Normant
Makeup: Kindra Mann using Chanel at TMG-LA