Womp, Instagram Appears To Be Down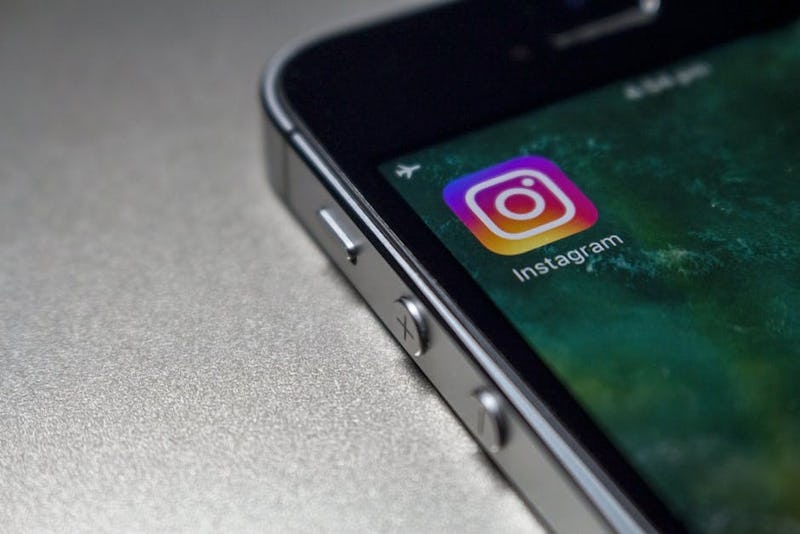 Update: As of 2:09 p.m., Instagram appears to be working both on mobile and desktop.
With many of us storing all the images of our perfectly-filtered Unicorn Frappuccinos on our phones waiting for the perfect moment to post, there may be a slight hitch in our plans. Many users are wondering why Instagram is down today, as the app and the website seem to refuse to load. Users attempting to update the app are seeing "Couldn't refresh feed" notifications as well as some wonky versions of pictures that are cut off, and the desktop version says "5xx Server Error." Bustle has reached out to Instagram to comment about why the app may be experiencing issues, and will update this post upon response.
The website Down Detector confirms issues with Instagram, citing 6,132 reports as of 2 p.m. indicating that users were having trouble accessing the social media platform. As of 2 p.m., 40 percent of the users cited problems with the news feed, 38 percent with login, and 21 percent with the website. An outage map indicates that the website is down on both U.S. coasts, Europe, India, and Malaysia, based on self-reported outages. So at the very least, no matter how frustrated you are right now to not know what your squad is up to on Insta Stories, at least you're not alone?
But why is Instagram down in the first place? Here are a few reasons why the platform might be struggling to load.
Instagram Users May Have Overloaded The Servers
Look ... maybe it's time for humanity to look itself in the eye and realize that we didn't just do it for the 'gram. The 'gram did it for us. It did it for us so much that we broke it.
In all honesty, though, there is a chance that Instagram just happens to be overwhelmed at the moment because there are too many people on it for the server to handle. Considering the quickness of people's reports to Down Detector and other similar websites, it's clear that this is a popular time of day for it. If this is the case, we'll just have to wait it out on our end until
Instagram Could Be Having Another "Outage"
In April 2016, Instagram experienced an ~outage~ that caused Valencia-filtered panic. It was short-lived, but nonetheless harrowing. That being said, users were directed to a 504 page when that happened, rather than the "5xx Server Error" they're being directed to now, so it seems unlikely that that is the case.
Instagram May Be Updating New Features To The App
In 2016, when users were experiencing issues with the app, occasionally it overlapped with times Instagram was making changes — specifically, when Instagram was changing its algorithm. Perhaps this means there are bigger and better things on Instagram down the line? We'll just have to wait and see!