Lady Gaga & Metallica Will Duet At The Grammys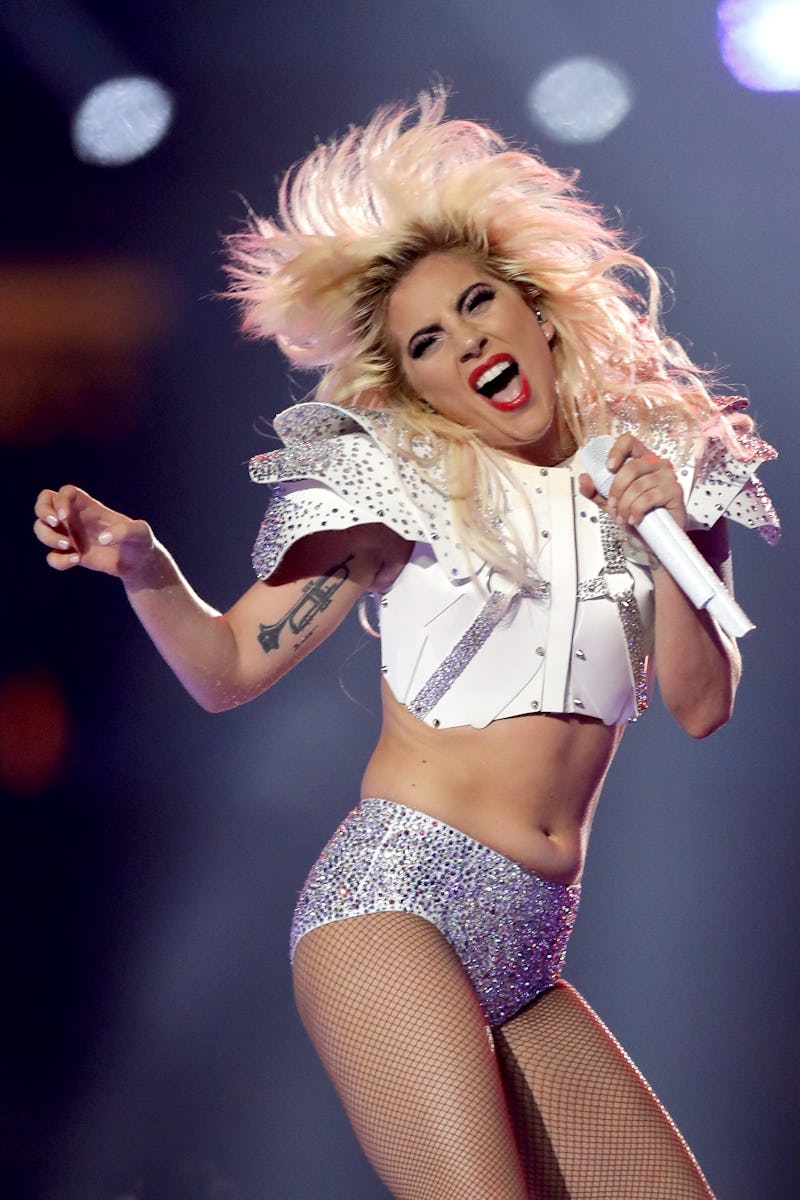 Ronald Martinez/Getty Images Sport/Getty Images
Lady Gaga is having an amazing year so far, following her breathtaking performance at the Super Bowl halftime show, and the announcement that she'll be taking Joanne on tour in 2017. In news that is going to prove that she is having a better year than anyone else, it's been reported that Lady Gaga will duet with Metallica at the 2017 Grammy Awards. While this may seem like a strange combination to some, is there a reason that Lady Gaga is duetting with Metallica at the Grammys? The "Poker Face" singer is actually a not-so-secret heavy metal fan.
Gaga isn't nominated for any Grammys this year, since Joanne was released after the voting deadline, but Metallica is up for Best Rock Song. It seems as though the unexpected duet might have been in the works for some time, particularly considering Gaga attended a Metallica concert in Dec. 2016.
Plus, in a Reddit AMA in Oct. 2014, Gaga said,
"worked at a metal bar for years, and was a go-go dancer at rockn'roll clubs. Last night when i got my tattoo of the monster paw, I was listening to Iron Maiden, Black Sabbath, Metallica, AC/DC, Judas Priest."
Clearly, Gaga is a big fan of the metal band, so her duet with them at the Grammys will be just as legendary as her Super Bowl performance.
When it comes to pop stars, Gaga is the singer most likely to surprise her fans with completely unexpected collaborations. For instance, the 2014 album Cheek To Cheek saw her work with big band jazz singer Tony Bennett, a partnership that no one could have predicted. Metallica is another in a long line of impressive collaborations the "Born This Way" singer will undertake throughout her career, and that just goes to show how incredibly versatile Gaga is.
According to NME, Metallica has promised a "very special and unique" performance with Lady Gaga at the 2017 Grammys, which will take place on Sunday, Feb. 12.