Why Is The Myth That Women Are Bad With Money So Common?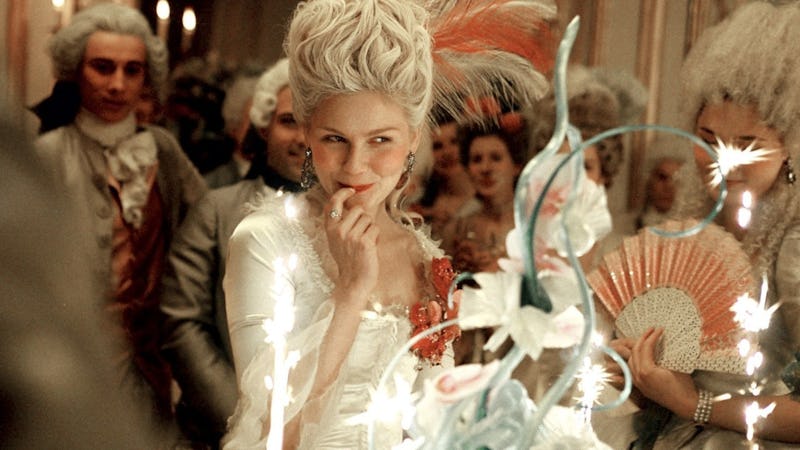 American Zoetrope/ Pricel/ Tohokushinsha Film Corporation
Money is a feminist issue — and yet, women are still reluctant to talk about it. According to a recent Bustle survey of more than 1,000 millennial women, more than 50 percent of people said they never discuss personal finances with friends, even though 28 percent reported feeling stressed out about money every single day. That's why Bustle launched Grown-A$$ Finances, a series that gets real about what millennial women are doing with their money, and why — because managing your money should feel empowering, not intimidating.
If you spend any amount of time looking at films, literature, and any other media that tells a story about the way women spend money, one idea continues to appear: the idea of the woman as profligate shopaholic. She's a figure of fun or censure, and pops up a lot throughout history — from Sarah Jessica Parkers' Manolo-loving "woman who lived in her shoes" on Sex & the City to the legendarily over-spending Madame Bovary. Though it has been through a million permutations, the basic idea is still crystal clear: give women money or a credit card, and they'll drive themselves straight into a debt-ditch, surrounded by glittery things they don't need. Where did this idea that women are bad with money come from — and why do we so rarely see men depicted in a similar way?
Despite what pop culture may tell us, science has shown that the tendency to overspend is not actually closely tied to gender. While a lot of attention is paid to female consumerism and how women buy things in our culture, men go over-budget just as often — but they aren't given the same scrutiny or evaluated in the same fashion. Why is this?
If you probe into history, you discover that the figure of the decadent woman who spends too much (particularly on things like jewelry and clothes) as a target for political and social opprobium goes back a very long way. And it says a lot about how we think about women's rationality, emotions, and economic power.