Why Logan Paul Won't Be Returning To 'Foursome' For Season 4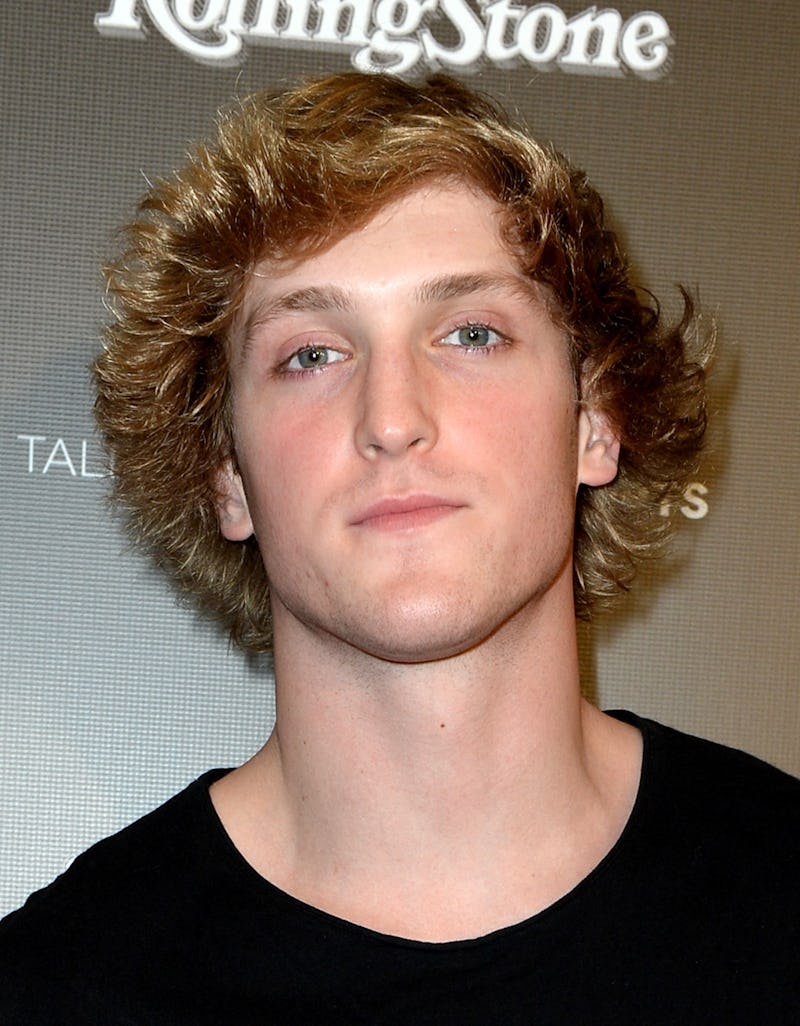 Gustavo Caballero/Getty Images Entertainment/Getty Images
Trigger warning for suicide in this article. When Foursome returns to YouTube Originals on Oct. 24, it will be missing a main character. According to Deadline, Logan Paul will not be in Foursome Season 4. He was booted from the program after his controversial "suicide forest" video was uploaded in December 2017. Paul deleted the video a day later, according to The Wrap, but the damage had already been done.
Per The Wrap, six million people viewed Paul's video before he took it down, and its disturbing content sent shockwaves through the YouTube community. According to Deadline, the video featured Paul and his friends in a Japan forest infamous for its number of suicides. Among the video's insensitive content was a scene where Paul and his group showed the body of an apparent suicide victim.
The public outcry led Paul to delete the video and he took to Twitter to apologize in a series of tweets. In his first tweet, Paul said he was sorry and tried to explain his actions. He said he filmed the video to "make a positive ripple on the internet." He continued, "I intended to raise awareness for suicide and suicide prevention and while I thought, 'If this video saves just ONE life, it'll be worth it,' I was misguided by shock and awe, as portrayed in the video."
In a second apology a day later, Paul posted a video to Twitter. "I've made a huge mistake," he said, in part. "I don't expect to be forgiven. I'm just here to apologize. I'm ashamed of myself, and I promise to be better."
According to The Hollywood Reporter, 11 days after the video was initially posted, YouTube announced it was taking action against Paul for the video, which had already been removed.
"In light of recent events, we have decided to remove Logan Paul's channels from Google Preferred," a YouTube spokesperson said in a statement provided to THR. "Additionally, we will not feature Logan in Season 4 of Foursome and his new Originals are on hold."
For three seasons of Foursome, Paul played Alec, the main character Andie's overprotective older brother who was constantly interfering in her love life. When he first landed the show, he told Mashable, "I auditioned for the role of Alec because I thought the scripts were hilarious ... I actually congratulated the writers when I first walked into my audition because I thought they did an amazing job."
Now, according to Elite Daily, the writers have been tasked with writing Paul's character out of the show completely. Alec will not be replaced with another actor. In fact, Season 4 has written out many of its main characters — with Andie's foursome of friends graduating and going off to college. The Season 4 trailer shows that she'll then reunite with her original foursome from middle school, and shenanigans ensue. You can view the Paul-less fourth season starting Oct. 24 on YouTube Originals.
If you or someone you know are experiencing suicidal thoughts, call 911, or call the National Suicide Prevention Hotline at 1-800-273-8255 or text HOME to the Crisis Text Line at 741741.