Why Companies Are Resisting Trump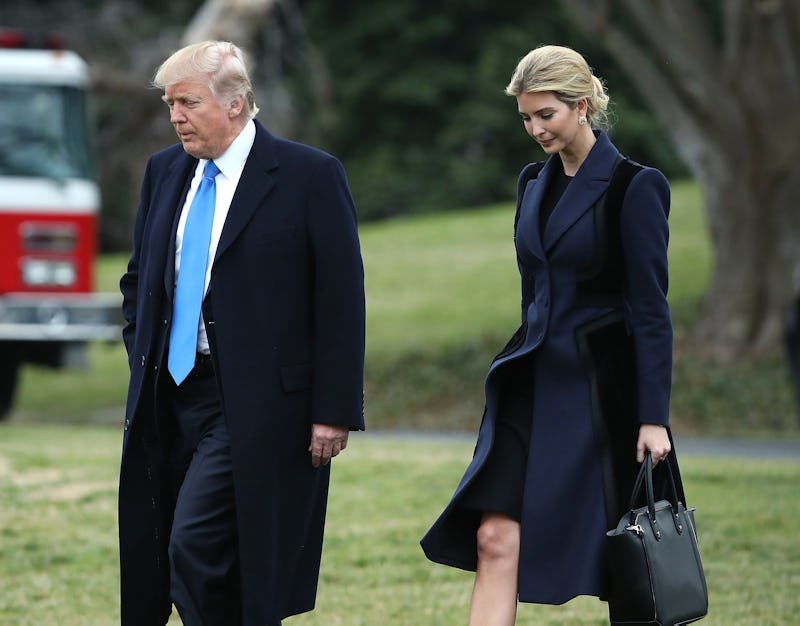 Mark Wilson/Getty Images News/Getty Images
In response to Donald Trump's presidential victory, many of the majority of Americans who did not vote for are becoming politically active for the first time. Millions of people worldwide took to the streets for women's marches, for example. After Trump announced travel restrictions on seven Muslim-majority countries, airports nationwide were flooded with protesters and immigration lawyers who were eager to help. This activism also sometimes comes with demands for American companies: Take an active stance against his administration or risk losing customers.
For example, Uber was criticized for its decision to cut off surge pricing during a cab driver strike protesting the travel ban. People pledged to stop using the app with the hashtag #DeleteUber. Ultimately, Uber's CEO, Travis Kalanick, left his position on Trump's business advisory council.
Before his departure was announced, though, rival company Lyft was quick to seize the opportunity. Lyft announced plans to donate $1 million to the American Civil Liberties Union, one organization leading the legal battle to end the executive order's restrictions. Airbnb joined the charge by offering free housing to people displaced by the ban. On Sunday evening, the company aired a Super Bowl ad celebrating diversity which seems to be an implicit criticism of Trump.
The fact that some of America's biggest businesses are joining the fight against Trump's policies illustrates the significant shift in political activity in the months since the election. Why are they getting involved?
In some cases, individuals in leadership positions in big companies may simply feel obliged to use their influence purposefully. Google co-founder Sergey Brin, who was once a refugee, attended executive order protests at a San Francisco airport in what he called "a personal capacity." Google also released a corporate statement detailing its concerns about the ban, adding that it would "continue to make our views on these issues known in Washington and elsewhere."
Some people, conversely, believe that these companies are motivated entirely by the pursuit of profit. Even if that's the case, the corporate backlash against Trump is still highly significant. If businesspeople believe that opposing Trump is lucrative, it means they believe it's a popular position among their customers, that the damage of being associated with the Trump brand is too severe to risk.
Consumers working together under the #GrabYourWallet movement boycotted retailers like Nordstrom and Neiman Marcus, which carried Ivanka Trump's clothing and accessory line. Both retailers have recently announced that they will no longer carry her items, citing poor sales. The two department store chains aren't framing the decision as an active slight against the first daughter, but they are making it known that consumers are not digging her goods anymore.
The pressure on corporations to respond to the current political climate is certainly widespread, a marked departure from the politically neutral stances that many major American brands have taken in the past. Amid concerns about the "normalization" of Trump, corporate resistance is a clear sign that the new president and his policies will not be treated as normal.
Ultimately, each instance of corporate protest underscores the president's lack of majority support. Many new activists, particularly millennials, want to make big donations to causes but lack the funds. However, by supporting corporations that resist Trump (and boycotting those that do not), individual consumers can have an outsized impact in fighting the president's policies.