Why Kiersey Clemons Turns Down Roles If They Have All-White Casts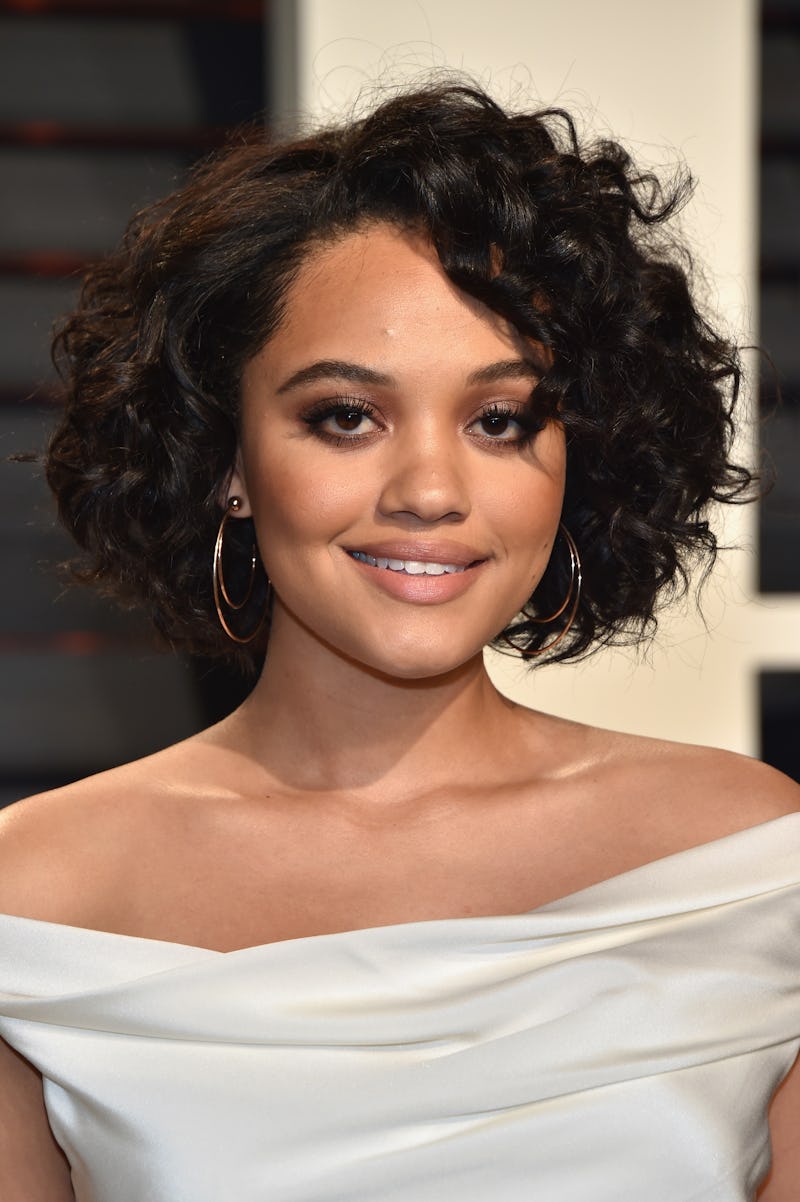 Pascal Le Segretain/Getty Images Entertainment/Getty Images
For many young actors, turning down roles is something they wouldn't dream of doing. Kiersey Clemons, though, is different. After starring in 2015's breakout indie film, Dope, which featured a diverse cast, the 23-year-old realized how important it was to her to be in movies with real representation. And because of that, she's learned to put her foot down in order to stick to her values, even if it means turning down valuable jobs.
"At a certain point I have to say, 'either you cast more people [of color] in this movie or I don't do it,'" Clemons, who stars in the new film The Only Living Boy in New York, says, speaking to Bustle over phone. "I'm not Denzel Washington, so I'm sure they're gonna be like, 'OK then, bye.' But that's the loss I have to take. I gotta take the L — sometimes you've gotta take one for the team, and I will."
It's a bold move coming from a relatively young actor still making her mark in Hollywood, and an important one. UCLA's 2016 Diversity Report reveals that films that have 10 percent or fewer roles played by actors of color increased from 31 percent in 2013 to 34 percent in 2014. While that implies growth, a minority lead decreased from 16.7 percent in 2013 to 12.9 percent in 2014, while white leads increased from 83.3 percent to 87.1 percent. These stats suggest that while there may be more actors of color in movies than in the past, they're often relegated to the background. It's meaningful when actors like Clemons take a stand, purposely choosing projects that give actors of color significant parts.
In addition to picking her parts wisely, Clemons is also working on producing films that predominantly feature actors of color — although it's no easy process. "It's still so hard to get these movies made and to get people to back them," she says. "It's really interesting ... the [movies] that are predominantly white, they're just ready to go, and it's because there's so much trust in that."
Yet although the actor's making these efforts, she admits that she still has to sometimes take roles in projects that may not necessarily be as diverse as she'd like. If she turned down every role which didn't feature a realistic cast, she'd probably close all doors in Hollywood. The Only Living Boy In New York, for instance, has an all-white cast besides Clemons, but she says she felt it was still a worthwhile project to take.
"I'm gonna continue to infiltrate, because if it wasn't for movies like The Only Living Boy In New York, I wouldn't even be in the room and have those meetings, and I still have to do my job," Clemons explains. "You've gotta infiltrate and multitask. Look, if I do all the work, I get to say, 'I did all the work,' and i'm a f**king young black woman… you can't say you did it for me."
Besides New York, out Aug. 11, Clemons is set to star in the highly-anticipated The Flash as Iris West, a journalist and love interest for Ezra Miller's Barry Allen. The movie's lead may be a white male, but Clemons is comfortable with taking on the part. "I like to take into consideration who people are on a personal level — that's just as important as race and so is sexuality and how open someone has been about that," the actor says. "I see all of these posts right now and it's like, 'our Flash is a queer Jewish man and his Iris West is a bisexual black woman' and I'm like, OK, I love this right now."
Clemons knows that her choices matter, and that her stance in Hollywood can impact many people's views on diversity and representation. "I just have to live by who I am and hopefully in that example, people understand what it means to be queer... and all the different ways there are to be black," she says. "I'm just a f**king person."
A person who, no doubt, is going to make some seriously powerful and necessary changes in the film industry for years to come.