Ryan Reynolds Deserves A Globe For 'Deadpool'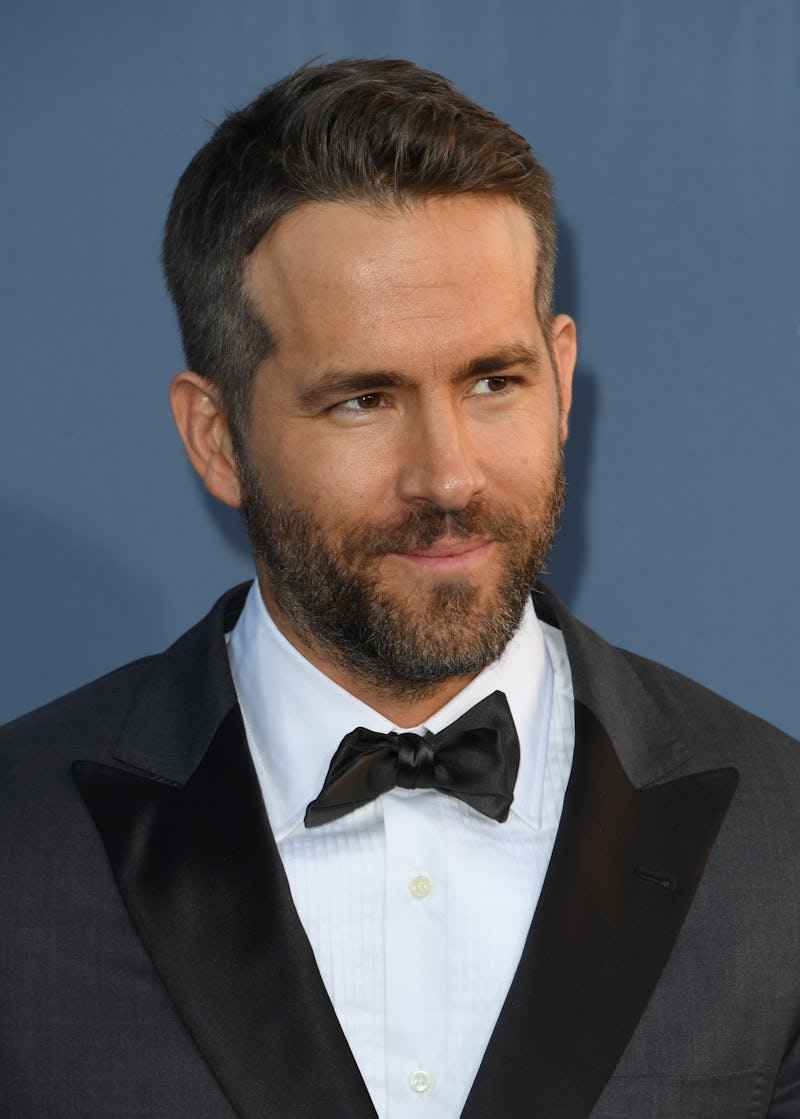 MARK RALSTON/AFP/Getty Images
If any awards ceremony is guaranteed to have random nominees, controversial and hilarious hosts, and some wacky shenanigans, it's the Golden Globes. One way the show truly embraced its reputation this year was by nominating Ryan Reynolds and his comic book comedy Deadpool. Both nominations, one for the film for Best Motion Picture — Musical or Comedy, and one for Reynolds for Best Performance by an Actor in a Musical or Comedy, came as a shock to many awards prognosticators, but while I think a Deadpool win is a long shot, I don't believe that an award for Reynolds isn't that far fetched. In fact, I think it could — and should — happen.
The Globes has a history of honoring people and films that don't necessarily scream "award winner." In 2011, for example, the show nominated the much-derided Christina Aguilera musical Burlesque for Best Motion Picture — Comedy or Musical. That same year, and in the same category, the Angelina Jolie and Johnny Depp dud The Tourist was nominated, too. The Globes have given nods to Billy Bob Thornton for Bad Santa, Glenn Close for 101 Dalmatians, Jim Carrey for Liar Liar, Jennifer Love Hewitt for The Client List, and Hugh Jackman for Kate and Leopold. Other out-there nominations include Best Picture — Musical or Comedy noms for movies like Legally Blonde, Patch Adams, and Mamma Mia.
Perhaps the odd choices are due to the fact that the Hollywood Foreign Press Association, the organization that hosts and votes on the awards, is made up of a small group of unknown international journalists, and their choices have tended to be more populist and mainstream than those of Oscar voters. Or maybe it's due to the fact that the Globes split up dramas and comedies/musicals, which leads to there being some gaps to fill in each big category. But whatever the reasons for past choices, the nominations for Reynolds and Deadpool seem totally different.
For one thing, the movie was pretty darn good, earning both critical acclaim and a big box office take. In an era where comic book movies have taken over Hollywood financially, a good number of them are looking to be taken more seriously as art. One of the reasons the Academy expanded its Best Picture category beyond five entries was because many voters and moviegoers were shocked that Christopher Nolan's artful The Dark Knight wasn't nominated. No comic book movie has managed to nab a Best Picture nom since the change, and it's unlikely Deadpool will be the one to do so, but it might have a real chance at the Globes — at least for Reynolds.
Going up against a much-admired musical movie like La La Land, Deadpool doesn't really have a shot for Best Picture. But Reynolds just might be the guy to take the Globe for Best Performance by an Actor in a Musical or Comedy. His main competition in the category is another Ryan, Gosling of La La Land, but Reynolds' performance as Wade Wilon, aka Deadpool, was so funny, charming, sexy, and downright feminist that it's impossible to ignore. As the star of one of few R-rated comic book movies, Reynolds totally nailed the raunchy humor, self-referential jabs, and sex appeal required of the character.
Reynolds is also making a comeback these days, and awards show voters love a good comeback. After 2009's X-Men Origins: Wolverine failed to get the Deadpool character right, Reynolds tried another superhero: The Green Lantern. But that outing was pretty much a flop,, and it seemed like Reynolds' days in the comic world were over. But after a lengthy struggle to get him back to the screen, Deadpool was a smash, and he's back to being a superstar.
So perhaps the Golden Globes will choose to give the award to the merc with a mouth. It would certainly help keep up the show's wacky and fun reputation, and personally, I think a win for Reynolds would be so well-deserved.