Why The Original 'Muppet Babies' Was Easily THE Most Adorable '90s Cartoon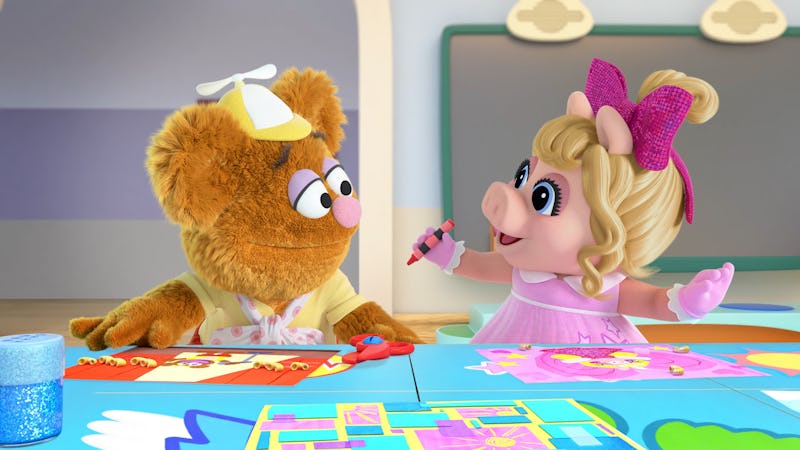 Disney Junior
You may have enjoyed watching the Muppet Babies as a child in the '80s and '90s, but unless you have toddler-aged children in your life, you'll probably pass on the rebooted version, which premiered March 23. But that's OK, because fans of the original Muppet Babies don't need a reboot to remember the adorable Jim Henson greatness that was this animated series. The Muppets have always been pretty kid-friendly, but Muppet Babies was specifically made for little ones, allowing the children who watched it to go on magical, pop culture-themed adventures with their favorite Muppet characters.
Perhaps it goes without saying that Jim Henson's Muppet Babies had all the charm of the Muppets with the added adorableness of them being animated babies. Sure the Nickelodeon spinoff didn't have the puppetry that makes the original Muppets so enchanting, but it still had the ability to thoroughly engage a generation of kids for 30 minutes at a time for its original seven-year run. Plus, CNN reported that Muppet Babies earned four Emmys for Outstanding Animated Series, so it wasn't just the kids who were digging it.
The only negative aspect for some viewers of Muppet Babies might have been the fact that you were always left wondering what exactly Nanny looked like (and that's a mystery that will be retained in the reboot). So while the new version may not be for you, you can allow yourself to get nostalgic with this list of some of the major elements that made the original Muppet Babies beloved by every '90s kid.