Why Would Beyoncé & JAY-Z Choose The Name Bea?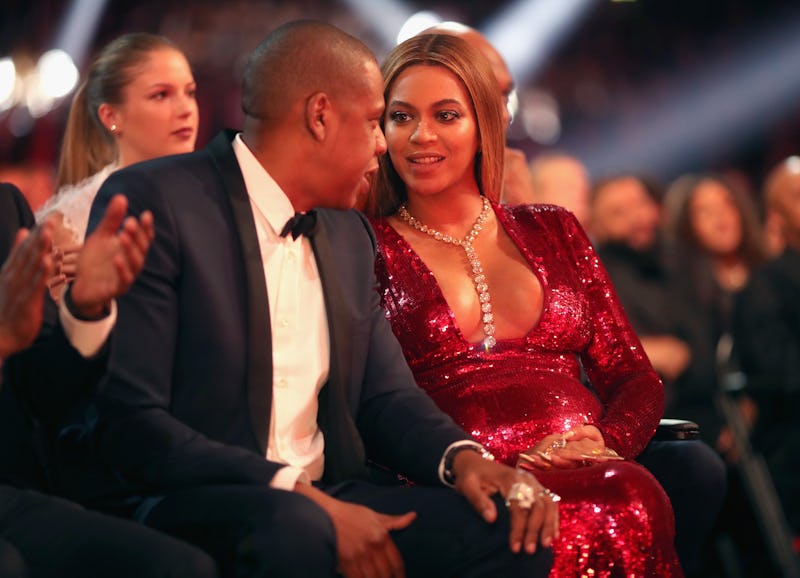 Christopher Polk/Getty Images Entertainment/Getty Images
Although her father Mathew Knowles publicly wished his new grandchildren a happy birthday, so far Beyoncé and husband JAY-Z have been tight-lipped about the birth of their twins. However, a source who claims to be close to the stars told MediaTakeOut.com that Beyoncé and JAY-Z have named their newborn twins Shawn and Bea. It is far from an official announcement, but the rumored news does raise the question of why Beyoncé and JAY-Z would name their baby Bea, if that is the case. (Bustle reached out to reps for Beyoncé and JAY-Z for comment about the report, but did not receive an immediate response.)
The name choice would be less obvious than the name Shawn, which would mean that the baby boy shares the same name as his dad. Remember, JAY-Z's birth name is Shawn Corey Carter. So if they have a little girl named Bea is that a reference to her mother, who people often refer to as Queen Bey or Queen B? It's possible that Beyoncé and JAY-Z wanted to name both of their twins after themselves, but didn't want to go with Beyoncé's actual same name for their daughter.
A few fans on Twitter have wondered if the name could be a reference to the beloved star of Golden Girls, Bea Arthur, who passed away in 2009. Though linking Beyoncé and Arthur definitely seems like a bit of a stretch. It's definitely much more likely that if the baby is named Bea, it has to do with Beyoncé's nickname, which JAY-Z has often used for her.
The Hollywood Gossip is reporting that the name was allegedly chosen because it means "bringer of joy" in Latin. According to SheKnows, in Dante's Divine Comedy, Beatrice (who is thought to be inspired inspired by Beatrice Portinari, Dante's earliest love) guides Dante through paradise. Perhaps the name could be a subtle reference to Beyoncé and JAY-Z's romance?
Again nothing is official yet, so don't be surprised if all this Bea and Shawn talk ends up being nothing more than baby name inspiration for other parents.