Jennifer Garner's Action Movie 'Peppermint' Could Start A New Franchise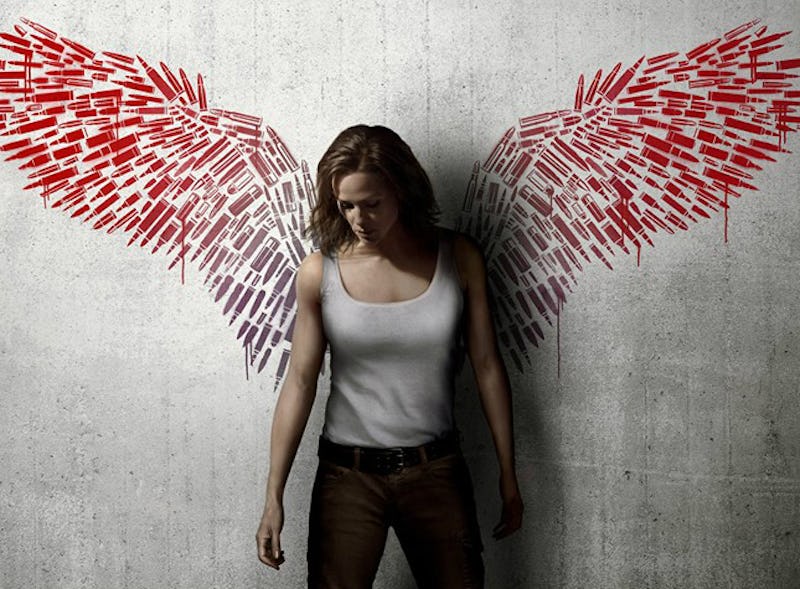 STX Films
Jennifer Garner first became a big star back in the early 2000s when she starred as butt-kicking spy Sydney Bristow on the ABC series Alias for five seasons. But since the series ended in 2006, Garner has largely earned her keep by starring in romantic comedies and family dramas. Now, with her new film Peppermint, Garner is returning to the action genre on which she cut her teeth, and it's pretty clear from her performance in the film that she hasn't lost a step. So given how great it is to once again see Garner beating people up on screen, does that mean a Peppermint sequel will happen?
As of this writing, no plans have yet been announced for a Peppermint sequel. The film is an original production, with no sprawling backstory from which to draw future stories. It was written by Chad St. John, who previously penned the Thomas Jane-starring short film The Punisher: Dirty Laundry. Interestingly enough, Garner's Peppermint character Riley North shares some similarities with Marvel's vigilante Frank Castle, as both characters turn themselves into murderous crime fighters after their respective families are gunned down by ruthless criminals. And given the success of the Punisher, who first appeared in the pages of Marvel comic books in the 1970s and now has three feature-length films and a Netflix series to his name, it stands to reason that a female version of a similar character — like Peppermint — could be similarly successful.
Some possible evidence for a Peppermint sequel can also be found with the film's director. The movie was helmed by Pierre Morel, who is arguably best known for directing the Liam Neeson thriller Taken. That movie was a box office hit and an instant cult classic, and has to date spawned two sequels and a spinoff TV series. One person who believes Peppermint could be the next Taken is Garner's longtime stunt double Shauna Duggins, who worked with her on the film. "Don't we all dream that it can be (a new franchise)? Absolutely," Duggins said about Peppermint while speaking to Variety at the film's premiere. "I mean, look at Taken. It was phenomenal and then they did two more. Jen can pull it off, obviously."
A big factor in determining whether or not Peppermint earns a sequel will be how the film performs at the box office. The movie is opening against some stiff competition in the form of The Nun, the latest horror film in The Conjuring cinematic universe, as well as holdover Crazy Rich Asians, which has been the number one movie in North America for the past three weekends in a row. Despite this, Peppermint is expected to open solidly with around $10-$13 million for its first weekend, according to Deadline.
It will likely be a while before any concrete announcement regarding a Peppermint sequel is made, but in the meantime you can definitely make another Peppermint movie more likely by going to see the film in theaters after it opens on Sept 7!