This Sleeper BBC Hit About The NHS Is Proving Why Stories About Real People Thrive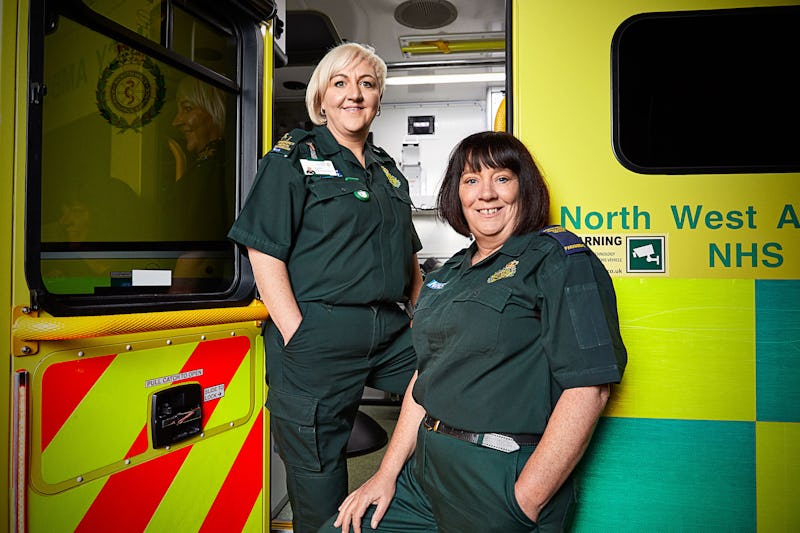 Ambulance / BBC
Although many people have been buzzing about new BBC series like Mrs Wilson and Little Drummer Girl, there's one humble documentary series that's been ticking along quietly on BBC One called Ambulance. As you can probably tell from the title, it's a series that follows real paramedics, dispatches, and everybody else involved with the ambulance service. With three seasons under its belt and a fourth currently underway, it's become a fast favourite for its moving portrayal of the hardworking emergency services and the difficult odds they have to face. But the question remains, will Ambulance return for season 5?
At the moment, there's been no information but I've reached out to BBC to see if there's anything in the works. The show, which the network has described as "an observational documentary series that brings an unprecedented insight into Britain's largest ambulance service," has focused on different ambulance services in recent series. The fourth and current season, which will span eight episodes, focuses on the North West Ambulance Service which Endemol Shine has called "the second largest ambulance service in the country."
It seems like there's a pretty good chance that Ambulance could be picked up again, as in the past it's been a widely popular show with BBC One's audience.
Endemol Shine revealed that the second series of Ambulance was "consistently no. 1 in its timeslot" and drew "an average audience of 4.42 million viewers and a 19.2 percent market share." If they can keep up those kinds of numbers with their latest series, I'm sure they'll be well on their way to another season.
Danny Horan, BBC Commissioning Editor of Documentaries, said, "The huge popularity of Ambulance demonstrates the hunger for dramatic storytelling and heart rending tales whilst not shying away from the challenges the service faces on a minute by minute basis. I'm confident the North West will deliver the same extraordinary access which makes Ambulance unique and a massive success."
In the past, Ambulance has focused on other ambulance services spread across the UK including the London Ambulance Service, West Midlands Ambulance Service, and the North West Ambulance Service which covers Manchester, Liverpool, and Preston according to Endemol Shine. There's been some absolutely heart-wrenching stories on the show including the shock death of a man who Birmingham Mail claim "[drove] his mobility scooter into a lake to kill himself" and a freak accident where "flying debris" killed a woman in Wolverhampton. Amidst it all however, there are moments of light and incredible joy as the team achieves little miracles like reviving a man named Terry Billingham "26 minutes after a cardiac arrest."
Most of all however, Ambulance is a reminder that the people of the NHS are just as human as we are. They laugh, they cry, and despite the odds being stacked against them, they continue fighting to keep the rest of us safe and sound. If that doesn't sound like something worth protecting, I don't know what is.
The next episode of Ambulance will air tomorrow night on BBC One at 9 p.m.