Why Netflix's New Italian Series Is Already Controversial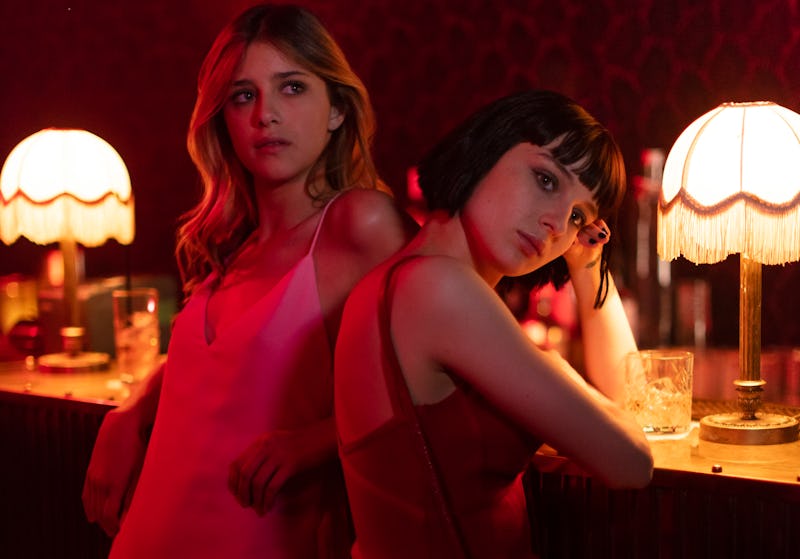 Francesco Berardinelli/Netflix
Baby, the new Italian drama hitting Netflix on Nov. 30, is about two 16- year-old girls from Parioli, a wealthy neighborhood on the north side of Rome, Italy, tucked away from the tourist sites most Americans might associate with the city. Loosely inspired by a true story, the six-episode miniseries tracks the girls' exploration into the world of prostitution, trading sex for money in order to keep up with their fast-paced, upper class lives. It's a controversial premise, and one that might threaten the chances of Netflix's Baby returning for Season 2.
Baby is loosely inspired by a true story known as the "baby squillo," or "baby call girl," scandal in Italy. According to Reuters, the story made headlines in 2014 as a group of 14- and 15-year-old students in Rome were allegedly recruited into a prostitution ring in order to "buy designer clothes and mobile phones." Politicians and other members of Parioli's "high society" have been implicated in the scandal, including one of the young girls' mothers, who allegedly facilitated her daughter's reported participation, as per La Repubblica.
Netflix has already faced opposition to the series from the National Center on Sexual Exploitation, who sent Netflix a petition demanding Baby's cancellation even before its premiere. Bustle's request for comment about the NCSE's petition and possible renewal was not immediately returned.
As it stands, Baby Season 2 hasn't officially been confirmed or cancelled at the time of writing. It will probably be a little while until Netflix pulls in all the necessary viewer information to make the final decision.
It seems unlikely that the streaming service would allow the controversy to influence that decision one way or the other. Other recent original series, such as 13 Reasons Why and Insatiable, have also been the subject of controversy, and have still been renewed by the streaming services for subsequent seasons. Based on that record, it would be surprising if Netflix chose to cancel Baby based on public backlash alone.
Netflix seems excited about the series, according to its marketing of the Italian series. In the press release for Baby, Eric Barmack, the vice president of international originals at Netflix, explained that he thought Baby was a great step for the streaming service to be taking. "We are proud to continue to invest in original content in Italy," he said, "and Baby is representative of the new, edgy programming from talented producers that we cherish. We couldn't be more excited to start work on this show."
Executive producer Nicola De Angelis also issued a statement in the same 2017 press release adding his enthusiasm for bringing Baby to audiences around the world. "We are very excited to work with Netflix in bringing new voices and stories from Italy to a global audience," he stated. "The great creative freedom Netflix grants us is the perfect home to break new ground in storytelling for Italian television."
Both De Angelis's production company, Fabula Pictures, and GRAMS, the writing collective behind the series, are young companies, which makes it difficult to guess exactly in what direction they would take the story in possible future seasons, especially since it's based on a story that has already played out in real life. But anything's possible if the series ends up finding its audience on the streaming service.