The 'Insatiable' Backlash May Make The Netflix Satire A One-And-Done Show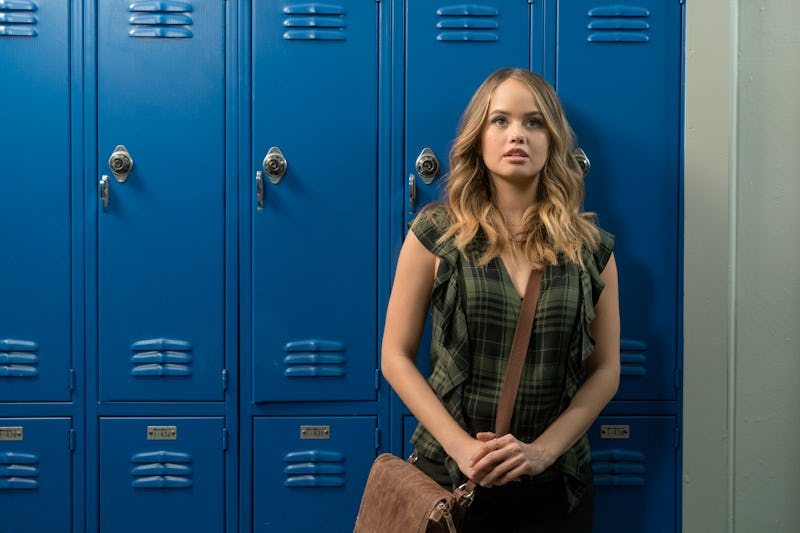 Annette Brown/Netflix
Netflix is premiering a dark (and disturbing) teen "comedy" on Aug. 10. Insatiable is the revenge story of Patty (Debby Ryan), a formerly fat and bullied teenager. Patty is punched by a homeless man and has to have her jaw wired shut, which causes her to lose a lot of weight. She returns to school, and though she's suddenly seen as "hot" by her classmates but she wants to make them pay for their meanness. Her beauty pageant coach Bob (Dallas Roberts) is initially unaware of her ulterior motives for revenge but he soon discovers the truth. The show has already received a good deal of backlash, but will Insatiable return for Season 2? There's no word from Netflix about another season yet, and the controversy around the series may affect that possibility.
Update: According to The Hollywood Reporter, Netflix renewed Insatiable for another season, to be released sometime in 2019. No specific premiere date has been set.
The Insatiable Season 1 trailer dropped on July 19 and garnered some strong responses from social media users. Some believed the show's premise of Patty finally being "worthy" enough to stand up for herself only after she becomes skinnier and "hot" encouraged fat-shaming and unhealthy ideals about weight loss.
This sentiment is echoed in a Change.org petition created by UK resident Florence Given, which demands Netflix cancel the series. The petition has garnered over 221,000 signatures. In the text, Given slams Netflix for allegedly promoting a toxic narrative about women and girl's bodies. She wrote:
"The toxicity of this series, is bigger than just this one particular series. This is not an isolated case, but part of a much larger problem that I can promise you every single woman has faced in her life, sitting somewhere on the scale of valuing their worth on their bodies, to be desirable objects for the male gaze. That is exactly what this series does. It perpetuates not only the toxicity of diet culture, but the objectification of women's bodies. This series needs to be cancelled. The damage control of releasing this series will be far worse, insidious and sinister for teenage girls, than it will be damaging for Netflix in their loss of profit."
Several cast members defended the series on social media and Netflix executives have obviously decided to release Insatiable despite the controversy. According to The Cut, the streaming service's Original Series Vice President Cindy Holland responded to the criticism during the 2018 Television Critics Association Summer Press Tour and said the show's message wasn't being understood clearly:
"Lauren Gussis, who is the creator, felt very strongly about exploring these issues based on her own experiences, but in a satirical, over-the-top way," said Holland. "Ultimately, the message of the show is that what is most important is that you feel comfortable in your own self. Fat-shaming itself, that criticism, is embedded in the DNA of the show."
Gussis also spoke up via a statement on her personal Twitter page and said Insatiable reflected her own teenage experiences. The statement reads:
"When I was 13, I was suicidal. My best friends dumped me, and I wanted revenge. I thought if I looked pretty on the outside, I'd feel like I was enough. Instead, I developed an eating disorder…and the kind of rage that makes you want to do dark things. I'm still not comfortable in my skin…but I'm trying to share my insides – to share my pain and vulnerability through humor. That's just my way. The show is a cautionary tale about how damaging it can be to believe the outsides are more important – to judge without going deeper. Please give this show a chance."
It remains to be seen how many people will actually watch the show. There may be enough viewers to justify a Season 2, but it does seem right now like it'll be an uphill climb for the satire. Either way, Insatiable is here and Netflix fans have to make a choice to tune in or scroll to another option.
If you or someone you know is experiencing suicidal thoughts, call the National Suicide Prevention Hotline at 1-800-273-8255 or text HOME to the Crisis Text Line at 741741. You can also reach out to the Trans Lifeline at 877-565-8860 or the Trevor Lifeline at 1-866-488-7386, or to your local suicide crisis center.