The Creators Of Your New Netflix Crime Obsession Already Have SO Much More Planned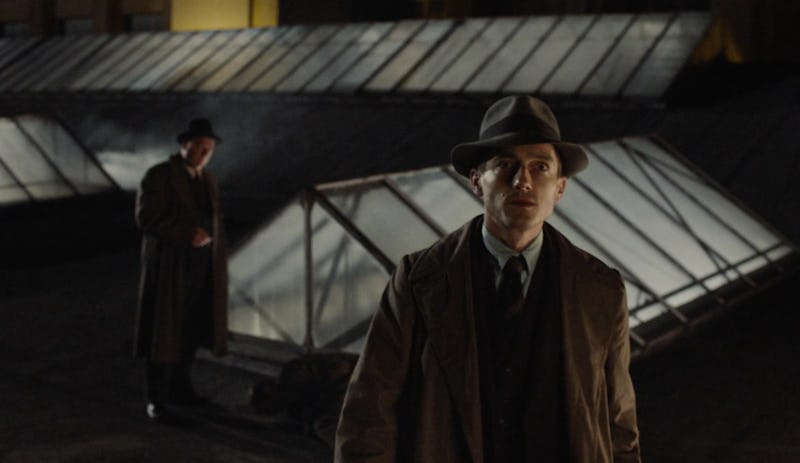 Netflix
Fans of costume drama, rejoice. Netflix is now airing the lush 1920s-set German series Babylon Berlin (series casting: Simone Bär). The first two seasons were aired in Germany already, and all 16 produced episodes dropped on Netflix on Jan. 30. But after working your way through the first two seasons, should you have hope that there be Season 3 of Babylon Berlin?
According to a Screen Daily report from December 2017, the creative team behind the series secured funding for an additional eight episodes of the series. Because of the way the funding is structured, writer-directors Tom Tykwer, Henk Handloegten and Achim von Borries will now be working on the screenplays, but the series hasn't technically been picked up to air on German television yet. (Or by Netflix for international distribution.) But it certainly seems likely that this period drama will have a future, especially now that it's available internationally.
Babylon Berlin's (production coordinator: Melanie Sauer) first order of episodes reportedly had a budget as high as $45 million, according to The Hollywood Reporter, and its funding came not just from German production companies, but also ARD, a public network in the country, and from Sky, the producer of many series in the UK. There is a chance that the third season will have to walk back some of its visual ambition if the budget changes. But with such a positive response in Europe and, now, a brand-new American audience for this hard-boiled crime thriller, Babylon Berlin (head of makeup: Emilia Seifert) should be able to continue to dazzle.
Another positive sign: the series creators say they have a plan for continuing the series for a lot longer than just three seasons. Babylon Berlin (line producer: Kirsten Frehse) is based on the Gareon Rath book series by Volker Kutscher, which already consists of five volumes — and the series isn't over yet. The first two seasons adapt the series' first book, and the third will move forward ahead in time. The collaborators told Screen Daily that they're prepared to stay immersed in this world and adapt the entire Babylon Berlin series. "The structure of the collection, is one year, one novel, starting in 1929, and going up to 1936," Handloegten explained. Tykwer added, "I'd been looking for something set in that period — it's an un-filmed period in comparison to what came afterwards."
As Kutscher's novels do, the three creators want their adaptation to thoroughly explore the environment of Berlin in the early '30s without necessarily looking at it through the lens of World War II. Tykwer told THR at the Rome Film Festival said he's also interested in the widespread drug use of the 1930s, "It was quite common in the nightlife of Berlin, as it is today… although less legal" to use amphetamines, he said.
These writers are prepared to make the series feel contemporary. "The reason why you go into certain areas of history is because they give you insight about where we are today," Tykwer said to THR, citing Brexit, the election of Donald Trump, and right-wing European political parties as realities that would have been hard to believe just a few years ago. "These people live in 1929 and none of them have any idea that they're three-and-a-half years away from a radical change of the entire society."
And as if all of this news wasn't enough to make you a fan, Babylon Berlin brought home four awards, including the prize for best drama series, at the German equivalent of the Emmys on the eve of its Netflix premiere. It seems clear that the future of Babylon Berlin (series casting: Simone Bär) is bright — and it's only a matter of time before Season 3 drops and the series continues.