Here's What It Will Take For 'Best Worst Weekend' To Return For Another Season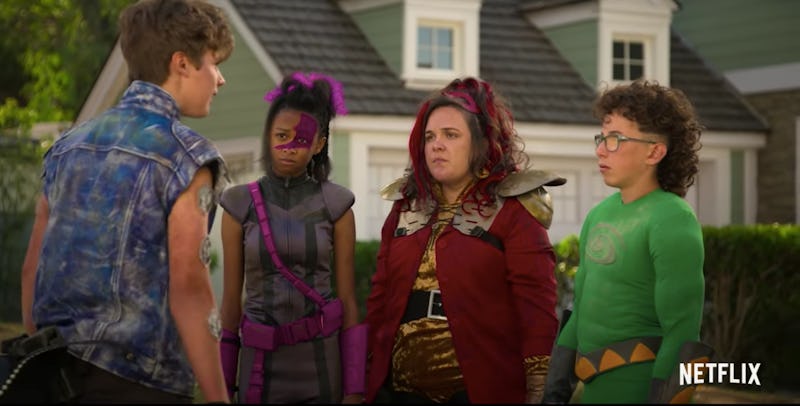 Netflix
Netflix continues to, unwaveringly, roll out original series — so much so that the numbers are kind of shocking. According to Variety, they were on target to reach 700 of them in 2018. And while they've always been sort of hit or miss for most people, the more Netflix produces, the better quality they get, which means more people are likely to press play on a sequel or Season 2. With that being said, will Netflix's newest addition for teens, Best Worst Weekend Ever return for Season 2? It's fun, comedic nature might lead you to believe it warrants one, but according to The Hollywood Reporter, it's slated to be a limited series.
What does "limited series" mean, exactly? That's a great question. It's interpreted in many different ways, and is often associated with cable's miniseries trend: the broadcasting of a three to four episode series in attempt to reengage specific audiences. Essentially, this is Netflix's version of that. And of course, Best Worst Weekend is one of many.
"A limited series is basically a miniseries in shiny, upscale packaging," Refinery29 reported. "Rather than three or four nights, a limited series can span a number of episodes, though they usually come in between four and 10 installments. The only rule is, a limited series has to actually be limited. Its story must end when its final episode ends."
Best Worst Weekend tells the story of a group of young teenagers, who call themselves "The Crash Crew," and their last weekend of summer before becoming high schoolers. They decide to (attempt to) spend it at a comic convention, but a raging party, a lost dog, and a mangled house get in their way. It's a coming-of-age story that most of us can relate to, at least a little bit — even if the slew of superhero costumes onscreen don't necessarily ring a bell.
Although, yes, the loose definition of "limited series" suggests the upcoming premiere could be its first and last, there's also a possibility the Netflix original could adopt the American Horror Story meaning of the term — that "limited" could actually refer to a type of anthology series in which a new story is shared each season, while carrying the same underlying themes. Like AHS, it could even use the same actors to portray new characters and personas.
After all, there are definitely more ways than one to celebrate the last weekend of summer before ninth grade, and they could all make good TV shows, one way or another. For now, the series will bring eight episodes of teenage bliss, and will sit next to Stranger Things and 13 Reasons Why in the streaming giant's gallery for young audiences, which seems to be something in which it's investing more as of late.
The show is created and executive produced by experienced children's show writer Robin Stein and Dan Franklin, per THR, and Jeremy Garelick (The Break-Up, The Wedding Ringer) will showrun and executive produce as well, alongside Dan Cross and Dave Hoge.