We Need Beyoncé's "Die With You" On Spotify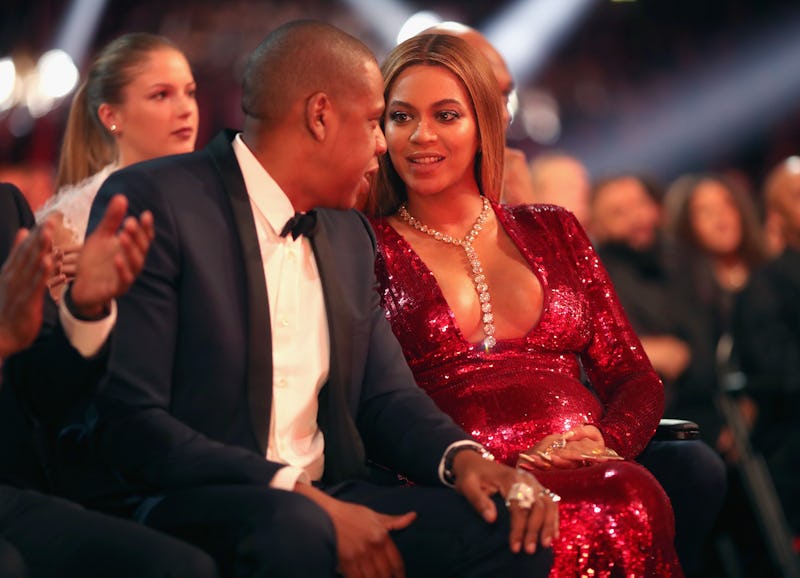 Christopher Polk/Getty Images Entertainment/Getty Images
Isn't there something so much sweeter about a day that Beyoncé releases new content? The singer's wedding anniversary gift for Jay Z — an intense studio version of her 2015 seventh anniversary present song "Die With You," is just the sort of magic that Tuesday, April 4 needed. While this day is sweet, and so is the news, there's also the not-so-sweet news, which is that, though you might want to listen to Beyoncé's "Die With You" on Spotify day after day, you unfortunately can't (yet).
In honor of the power couple's ninth anniversary, which happens to be the fourth day of the fourth month, Bey shared the "Die With You" video via Instagram. The heart-meltingly sweet song is paired with a montage of clips from throughout their nearly decade-long relationship, showing the couple doing normal couple things, like celebrating Christmas at home, as well as celebrity couple things, like chilling on a yacht. It gives you a lot of feels to handle, but, trust me, they're all worth it.
But there's more than just the touching song and video in the mix. There's also a special anniversary playlist, "IV Ever Ever," made exclusively for Tidal. Unfortunately, unless you're ready to make the commitment of $9.99 per month for Tidal's premium service, you'll only get brief teasers of the whole shebang.
And it's probably going to stay that way, because both current parents of one — soon to be parents of three — are shareholders in Tidal. It wouldn't make sense for business to make the song so readily available for anybody. Especially since Beyoncé's last (and dare I say best) album, 2016's Lemonade, still isn't on Spotify.
But there's hope. There's always a chance that, like the Dixie Chicks' CMA performance of "Daddy Lessons" from Lemonade, another artist will collaborate with Beyoncé live on "Die With You" and put the cover on Spotify. I can't really think of how or why that sort of move would go down, but desperation sometimes makes one hope for strange things. What can I say?
If you can't yet make the commitment to Tidal, you can always listen to "Die With You" on Beyonce's Instagram over again. At least that's something, right?