Why You Shouldn't Count On A Jury Battle Back To Bring Back Your Fave On 'Big Brother'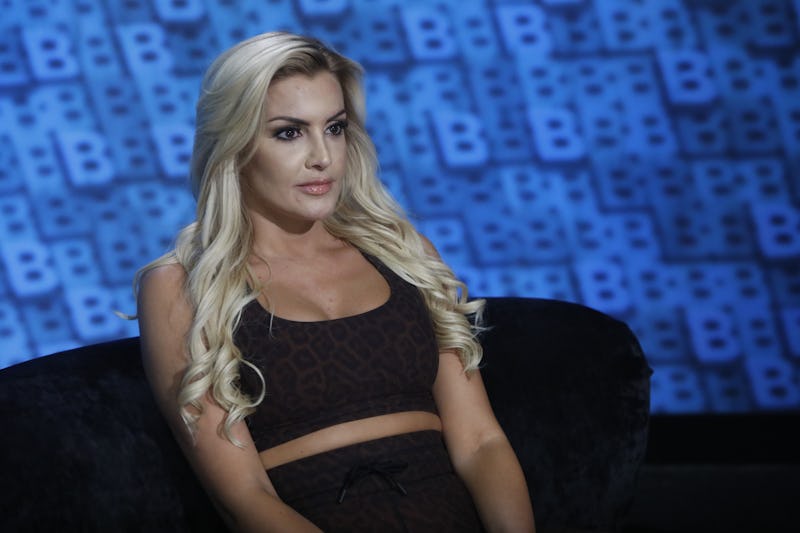 Monty Brinton/CBS
Now that two members have joined the Big Brother 21 jury, fans may be wondering if this is truly the end of their game. Julie Chen said she can't confirm or deny anything, but it seems increasingly unlikely that a Jury Battle Back will happen on Big Brother 21. Sorry Jack and Kat (and future evictees).
For one, this season already had an evicted houseguest Battle Back: Camp Comeback, which allowed one of the first four evicted houseguests to return to the game after winning. Having already gotten that out of the way, it would be unusual to have a second Battle Back competition at Jury.
Additionally, host Julie Chen revealed a lot of information to Jack about his behavior int he house after he was evicted. She even showed him clips of things he had said. Usually when there's a Battle Back, Big Brother keeps that kind of info under wraps because they don't want to influence a potential returnee in any way. Plus, fans usually know about these kind of twists even if the houseguests don't. Chen likely would have told viewers if a Battle Back was on the table for the evictees — even if she didn't tell them.
However, there are also a couple of reasons fans can hold onto hope that there may be a Jury Battle Back after all. According to Futon Critic, the season finale is on Sept. 25. If there is one houseguest eliminated per week, that would leave just three houseguests on finale night. Usually there are three on finale night, with the final HoH choosing who to evict live during the finale. But there also hasn't been a Double Eviction yet this season, which is a Big Brother staple. So, if there is a week where two houseguests are evicted, the show would need a Battle Back in order to ensure there are three houseguests on finale night.
Additionally, when Jack made a comment about a Battle Back in his eviction interview with Chen, she didn't flat out say no to the idea. "I'm hoping that maybe there's a Battle Back and I can just refresh myself and come back into this thing," Jack said after he was evicted to the Jury House. "Again, I'm not confirming or denying anything," Chen replied.
If there is a Battle Back, it will likely come after the first four Jury members are evicted. That's what happened last season, and the reason Scottie briefly returned to the game. He competed against Bayleigh, Rockstar, and Fessy to come back into the house, but ultimately, it didn't really matter. He was re-evicted shortly afterward. These Jury Battle Backs usually don't end up changing much. Often, the house bands together to re-evict the person they already evicted and then they resume the game as normal.
So far Kat and Jack are in this year's Jury. It's anyone's guess who could be next, although Michie, Holly, Jess, and Christie have all been named as big targets. Any of these players competing in a Battle Back would be interesting to watch, just don't be too upset (or surprised) if it doesn't happen.